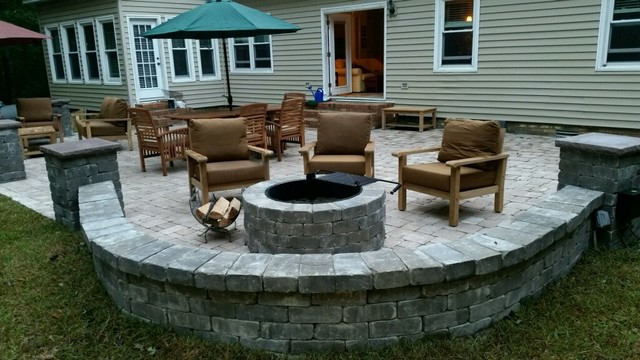 The smell of a roasting chicken wafts from the oven. A piano concerto twinkles from the stereo speakers. An open bottle of vintage Bordeaux is left to breathe on the coffee table in front of the plush, overstuffed sofa – both of which sit upon a floor of richly colored stone.
The best part? The 360-degree, panoramic view of the surrounding natural world – with no walls in the way.
Thanks to the expanding possibilities of outdoor yardscapes, more people than ever are replicating the comforts of their favorite room outside the confines of their typical, four-walled world.
"Over the last few years, I've seen a real focus on exterior space, on this idea of creating another room outside," said Ashley Robinson, who operates a namesake landscape design business in Charlotte. "I think people are realizing the benefit of what it can do for their living space to add an outdoor dimension to it."
From creative landscaping with flowering plants and trees to patios to structural additions such as decks, pergolas and outbuildings, the possibilities for yardscapes are almost endless. Robinson thinks that having such a wide array of possibilities benefits those on both sides of a project.
"It's so individual," she said. "There's a lot of variance, and that allows local craftspeople to really do what they do well."
Ground-Floor Opportunity
Nowhere is that expansive palette more prevalent than in the patio industry. David Pariser, owner of Vermont Stone LLC in Williston, said that patios run the gamut from traditional red brick to more naturalistic bluestone and far more exotic materials, with design touches only limited by the imagination.
"You can start mixing materials, and incorporating things like patterns, circles and borders," Pariser said. "People get really fancy. I've seen names and family crests used in patios; if you're a boater, you might want something like an anchor imbedded in the design."
Pariser said that a project's price tag typically grows along with its complexity, but customers with deep enough pockets could end up with their very own yellow brick road.
"I'll lay a patio of gold bullion if someone wants it," he said with a laugh.
More realistically, a customer will want a functional and aesthetically pleasing space that meshes with the existing characteristics of their home and property. The initial step toward that is assessing the "envelope" that the new patio will fit into.
"The first things we look at are the gradation of the yard – hills, drop-off, pitch – and how we're going to handle water," Pariser said. "Another factor is proximity to the home; if people have a favorite tree in their yard, they might want a patio next to it that connects to the home with a path."
Pariser said that while concrete patio stones are gaining in appeal due to their vast array of shapes, colors and textures, stone remains one of the most popular choices for homeowners. It doesn't degrade or rot over time, and it can boost the resale appeal of a property down the road.
"A stone patio is a permanent addition that definitely adds value to a home," Pariser said.
Playing With a Full Deck
Another way to use yardscapes to bolster a real estate investment is to add a deck or porch onto a home. According to owner David Cone of DC Construction in Burlington, homeowners often start with something modest – he cited a simple, 10-foot-square deck as an example – and graduate to larger and more elaborate projects in the future.
"We've been doing this for 23 years, and we've had a lot of our former customers come back and tell us that a porch or deck we built helped them sell their house," Cone said.
Cone said while family size helps determine the right size deck for a customer, budget is the single biggest factor. Once the potential cost is ironed out, Cone's next challenge is to help develop a design that works with the existing structure.
"The most important thing is to make it look like it belongs," Cone said. "People will fall in love with a design that looks great in a magazine, but just wouldn't work on their house."
Once the deck is built, Vermont's severe winters can pose some issues. Cone said the Green Mountain State's 100-degree annual temperature change can "wreak havoc on wood," making synthetic decking materials a wise choice. His company also uses tapered footings beneath the deck's supports, to combat problems with ground frost.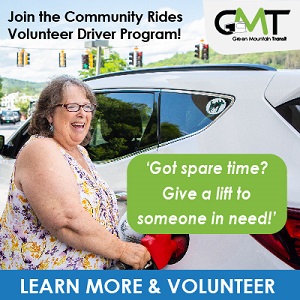 A New Set of Walls
Homeowners sometimes want to add an entire additional structure to their yardscape. Andre Plouffe's family business in Colchester, Little House By Andre, has spent the past three decades building and selling gazebos, pergolas and other outdoor structures to enhance people's property.
Plouffe thinks that the economy has played a role in the proliferation of the yardscape industry.
"Everybody's staying home these days, so they want to turn their back yard into a resort," he said.
Little House By Andre sells all manner of outbuildings, and not just for human enjoyment; the company's website touts a "K9 Castle" that provides the best in combined indoor/outdoor living for the family pet. But Plouffe said that his top-selling structure remains the "classic, screened-in gazebo," especially with advancements such as composite floors and other synthetic materials.
"When it gets dirty, you basically just hose it off," Plouffe said. "Other than that, it's more or less maintenance-free; people joke that their gazebo is going to last longer than they are."
Little House By Andre also builds playhouses for children. Plouffe pointed out that these structures serve multiple purposes for grandparents, as they can be used as extra storage space once the children head back home from a visit.
The Joy of Eating Out
While an additional closet or attic might be useful, the room that many homeowners want duplicated outside is the kitchen. Great-outdoors gourmets have long existed in places like the American southwest, but advancements in outdoor appliance technology and more creativity from forward-thinking designers and contractors have helped bring that trend to New England as well.
"When you get an experienced builder who knows what they are doing, and it's done right, you can create a pretty nice outdoor kitchen in Vermont," said Sloane Carbonel of Cocoplum Appliance in Essex Junction. "But the weather here is definitely a factor in how you're going to design it."
Carbonel said that the outdoor versions of high-end kitchen appliances typically eschew plastic and painted metal surfaces in favor of stainless steel, which stands up better to the rigors of the changing seasons. He said that outdoor kitchen configurations tend to involve as much under-counter placement of appliances as possible, to afford them additional protection from the elements.
"You see a lot of stone being used, because it stands up to rain and snow well," Carbonel said.
Geography also plays a role in how the outdoor kitchen as a whole is shielded from Mother Nature. While the very concept is to keep the cooking process outside the confinements of an indoor setting, there is a fine line between aesthetics and practicality.
"If you live in a place like Arizona where it never rains, why would you want to put a roof over your outdoor kitchen?" Carbonel said. "But if you like to barbecue in the wintertime here in Vermont, you might leave [the kitchen] open – but you'll need to have a roof over it."
Even with a roof overhead, homeowners in the Green Mountain State are discovering a whole new dimension of living through yardscapes. The only pity is how quickly Mother Nature has a tendency to drive them back inside.
"I think outdoor living is popular because people want to enjoy the nice weather – especially with the short summers we have in Vermont," Cone said.
This article was contributed by Adam White.
Related Articles & Free Subscription
Creating a Low Maintenance Relaxation Garden
Designing a Garden for Pollinators
Getting Maximum Yield from Minimal Garden Space
Free Subscription to Vermont Maturity Magazine