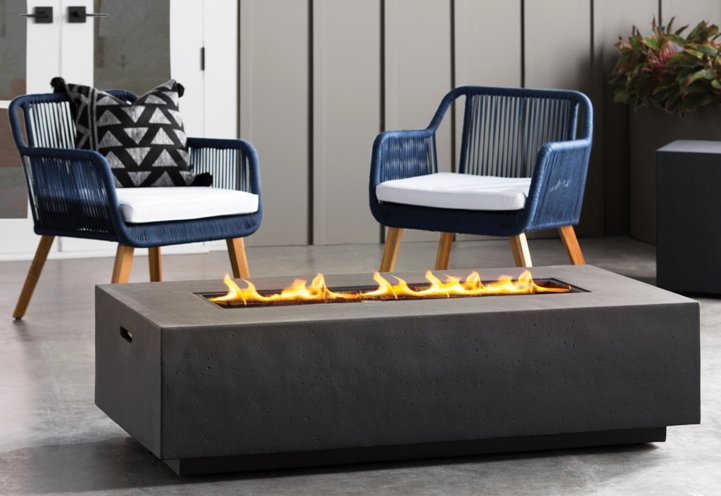 Flowers, trees and vegetables will always be the cornerstone of any outdoor space, but with the constraints of a Vermont climate, there are other ways to spruce up your yard, ensuring that your garden is just as enjoyable in mud or stick season as it is in the middle of summer. In the Green Mountain state, hardscapes – defined as structures that are incorporated into a landscape to accentuate the natural elements such as fountains, benches and gazebos – are increasing in popularity.
Charlotte landscape designer Ashley J. Robinson is also pleased Vermonters are becoming as interested in the use of particular plants as they are in their ornamental features. In conjunction with this trend, homeowners are using stone, wood, concrete, gravel, woodchips and mulch to help highlight the fact that plants serve a purpose. Robinson is seeing the installation of pathways and stone walls to promote circulation through gardens, in contrast to previous preferences for big lawns with no structure. She enjoys combining different elements such as perching a wood rail fence on top of a short stone wall or using wood chips to create a natural looking walkway.
"Accessibility oriented gardening is a big trend," says Nate Carr of Church Hill Landscaping in Charlotte. "The goal is to get more and more people outside and allow them to do light gardening chores."
Marie Limoge of Landshapes, a landscape design and installation firm based in Richmond, agrees. Limoge said many people are installing big stone stairs to reach less accessible areas on their property, as well as establishing pathways. In addition to traditional stone walkways, Limoge said many people are opting for concrete pavers, which come in many sizes and shapes and are more environmentally friendly because they are permeable.
Carr said he is also seeing many requests for outdoor kitchen features. His company makes permanent grills which are inserted into a stone wall with a countertop surface. These grills are often installed near the main kitchen, but sometimes they are designed for an area of the yard that has the potential to be a gathering place. "We find that people really enjoy being outside and having a permanent cooking area instead of a roll-around grill," he said. "At indoor parties, people congregate in the kitchen, so this is a way of moving the party outdoors into a healthy environment."
Carr said many customers are also requesting simple outdoor fire pits or more elaborate outdoor fireplaces. He said those features ranked high on a survey recent survey by the American Society of Landscape Architects. "It's a wholesome experience," he said. "You've got kids sitting around a campfire. You can stay out a little bit longer and enjoy the sunset with a bit of additional heat."
Limoge said her company has also been installing fire pits and patios, but another trend she sees is natural swimming ponds. Landshapes installs ponds which incorporate a bog to cycle water through native plants, eliminating the need for chemicals. Limoge has also installed landscape lighting in a number of locations. "Your yard becomes an extension of your home," she said. As skin cancer becomes more and more of a concern, Limoge said her company has begun installing shades which can stand alone or connect to an existing structure. The shades come in a variety of sizes, colors and shapes and provide an alternative to awnings.
Garden Variety
At Gardener's Supply, Maree Gaetani notes five distinct trends — color, whimsy, elegance, nightscaping and use of water.
Last year, the company introduced a line of poppy sways which proved so popular that two additional colors — yellow and purple — have been added to the line. Last year's "rainbow bottle trees" are still strong sellers and this year the company is selling additional bottles since customers complained that the wine bottles they added to the array weren't sufficiently colorful. Often, people will design their gardens around these artificial features, planting fragrant roses, hollyhocks and larkspur surrounding the sculptures.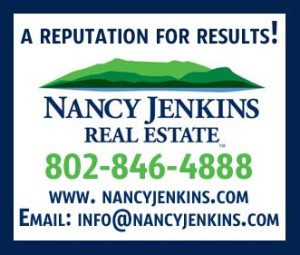 Gaetani said Vermonters are doing more with perennial gardens and native plants, which often tend to be less showy than annuals. Unpredictable weather and drought can further drain color and life from a garden so Green Mountain State natives are purchasing whimsical items to liven up their landscapes. "Whimsy is back," Gaetani said, noting that some items are used by parents as a way to get small children interested in gardening. Gaetani pointed to a funky chicken whirligig, musical frogs, and an anthropomorphic resting rabbit as examples.
On the other side of the scale, there is a movement toward more traditional English cottage gardens. The Jardin line of trellises, antique plant pot stakes and a bronze-leaf bird bath are popular items in that category.
Gaetani said water features and other liquid elements are always in high demand. Although these items are pricier, a natural-looking fountain made from an artful pile of river stones, a more traditional solar pineapple pedestal fountain and a deep blue two-tier pedestal fountain are best sellers. Gaetani also sees a trend toward what she calls "nightscaping" — the use of solar lights to highlight the garden. These include solar string lights, lights shaped like morning glories and simple spotlights which shine on a particular plant or tree.
This article was contributed by Phyl Newbeck.
Related Articles & Free Subscription
Designing a Garden for Pollinators
The DOs and DON'Ts of Backyard Composting
Think of Your Yard Like a Room in Your House
Free Subscription to Vermont Maturity Magazine