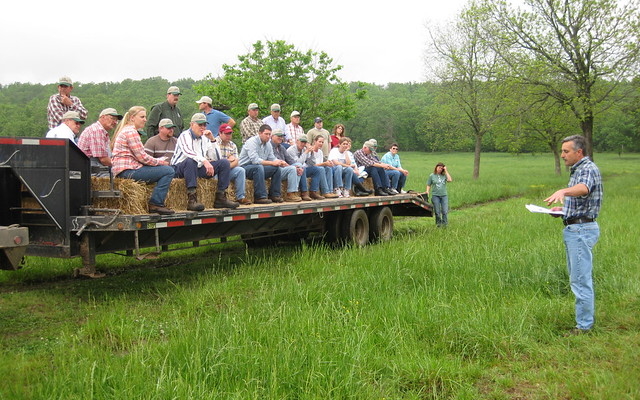 Farming and tourism are two defining characteristics of the Green Mountain State. More than one quarter of Vermont's land is devoted to agricultural purposes, and tourists make an estimated 14.3 million trips to the state each year and contribute over $1.5 billion to its economy.
Those two trends have combined to spawn an entire industry that is booming in Vermont: agri-tourism. The New England Agricultural Statistics Service reported in 2002 that one-third of Vermont farms benefitted from agri-tourism to the tune of more than $19.5 million, and the U.S. Department of Agriculture's 2007 census indicated that the number of farms nearly doubled over the preceding five-year period.
But while the latter half of the agri-tourism label suggests out-of-state visitors getting their first real taste of the state's signature maple syrup and cheddar cheese, Vermonters are making an increasing number of those farm visits. The mainstream popularity of the "localvore" movement has consumers more interested than ever in how their food is made, and where it comes from.
That journey to discovery is the business of Chris Howell, who is in his third season operating Vermont Farm Tours out of Winooski. Howell has found success connecting customers with not only the locations where their food originates, but also the people whose hard work and craftsmanship helps turn raw materials into local culinary delights.
"Eating real food, with the person who made it on the soil where it comes from, you have a totally unique experience," Howell said. "You develop a story around the food that you eat, and it makes you appreciate it more."
Food tours can also enhance people's understanding about the difference between local products – which may cost more at markets – and less expensive, but potentially lower-quality alternatives delivered from elsewhere.
"I used to go to places like City Market and look at the cost of Vermont produce and think, 'why would you pay so much extra for that?'" said Jay Garrett of Burlington, who said he has visited a number of Vermont farms since moving here from New York state. "But it is important to support local farmers, and you're reducing the need to truck in more food from out of state – and the more you eat [local food], the more you realize how it's so much better, and worth it.
"Eat an apple from who-knows-where, then eat an apple from Vermont. It doesn't even taste like the same fruit."
Two-Wheeled Tastiness
While he admits that much of his business comes from out-of-state visitors, Howell said that one of his events in particular attracts many Vermont residents: the Heart of the Islands Bike Tour. Participants choose between 10, 25 and 37-mile routes, along which they can visit a variety of farms and vineyards situated among the Champlain Islands.
"The Bike Tour draws mostly people from Chittenden County and across the lake in nearby New York," Howell said. "A lot of older, retired folks enjoy it, too. It's self-paced, not a race; you get to stop between five and 15 times along the way; when you come back, you get a massage and a wine tasting. It's pretty relaxed."
Riders can get their localvore fix along the way by stopping at the Champlain Islands Farmers Market, where homegrown foods ranging from preserves and produce to baked goods are available for sale. They can wash all that down with one of Snow Farm Vineyard's signature wines, such as its estate Vidal Blanc – which won a gold medal at the 2011 Taster's Guild International Wine Competition.
"People get excited tasting wine here because it's very personal," said Harrison Lebowitz, proprietor at Snow Farm Vineyard. "The staff can spend time talking with you, they know what they're doing and they believe in it."
Do-It-Yourself Delicacy
Part of the localvore allure is knowledge about the practices with which food is grown and produced, particularly when it comes to organic fertilizers and pesticides vs. chemical ones. But Vermonters' interest in the source of local foods isn't just about how green it is.
A growing number of food tour participants are looking to educate themselves about the processes, so that they can replicate them on smaller scales on their own property.
"They want to learn something they can take home with them," Howell said. "People who might be interested in starting their own vineyard or hobby cheese-making operation can come to a farm and experience the process not through a workshop or book, but by seeing people actually do it."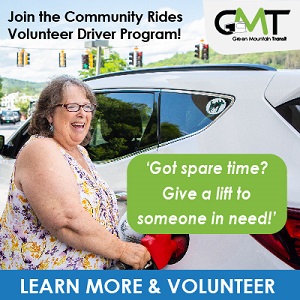 Garrett said he has picked local farmers' brains for ways to improve his own garden, which he jokingly called "an overgrown weed patch." When asked if he has ever shared samples of his homegrown produce with fellow Vermont growers, he laughed.
"I wouldn't want to embarrass myself," he said.
Others aren't so shy. Lebowitz said that many aspiring local winemakers bring samples of their products to Snow Farm, and are more than willing to share their experiences with the craft.
"Some people will talk about their home setups for as long as you'll let them, and we try to listen for as long as we can," Lebowitz said. "People have brought in all kinds of homemade wines for us to try, including things like dandelion wine and rhubarb wine."
Lebowitz said that support from fellow Vermonters for his company has been "great," though he wishes that restaurants in the state would embrace local wines more. He said that while professional wine writers typically make a point of sampling local wines when exploring a place, too many Vermont eateries have turned their noses up at local vintners.
"You constantly see restaurants saying, 'come try our localvore menu – and our California wine list,'" Lebowitz said.
But otherwise, Vermont is one of the leading states in taking pride in its local food makers and exploring their operations and practices; in fact, it has grown to become a significant part of the state's identity.
"Vermont has the image of being at the forefront of both the localvore and agricultural tourism movements," said Greg Gerdel, chief of research and operations for the Vermont Department of Tourism and Marketing.
The intersection of those two movements is a place where agri-tour guides are thrilled to be bringing people.
"It's a part of connecting with the place that you live, and it's something that stays with you for a long time," Howell said.
This article was contributed by Adam White.
Related Articles & Free Subscription
Eat More Food and Lose More Weight
Red Meats, Fried Foods Fuel Heart Attacks, Strokes, Death
Free Subscription to Vermont Maturity Magazine