AARP Vermont applauded Congress for passing the bipartisan Fraud and Scam Reduction Act, at a recent press conference in Burlington, VT. Endorsed by AARP, the measure is designed to address the pervasive increase and growing problem of scams and financial exploitation threatening all Americans, and older Americans in particular.
"AARP is at the forefront of championing laws and regulations that prevent financial exploitation against seniors and empower consumers to protect themselves," said Greg Marchildon, AARP Vermont State Director. "In Vermont alone, the FTC received nearly 5,300 scam reports in 2021 with fraud losses totaling over $10 million – and we know those numbers are vastly underreported. The Seniors Fraud Prevention Act will be an essential tool in our ongoing fight to protect older Americans from fraud."
This Act will establish a Senior Scams Prevention Advisory Group to prevent scams that target seniors. The Advisory Group will create educational materials and information on model programs to guide retailers, financial services, and wire-transfer companies on prevention. Additionally, it would create an office within the Bureau of Consumer Protection to advise the Federal Trade Commission about preventing fraud targeting seniors and assist with monitoring for mail, television, internet, telemarketing, and robocalls targeting older Americans. The bill was passed as part of the bipartisan 2022 omnibus appropriations bill, which now goes to the President to be signed into law. Since 2013, AARP has provided the AARP Fraud Watch Network as a free resource for people of all ages. Consumers may sign up for "Watchdog Alert" emails that deliver information about scams or call a free helpline at 877-908-3360 to report scams or get help from trained volunteers in the event someone falls victim to scammers' tactics.
Related Articles & Free Vermont Maturity Subscription Sign Up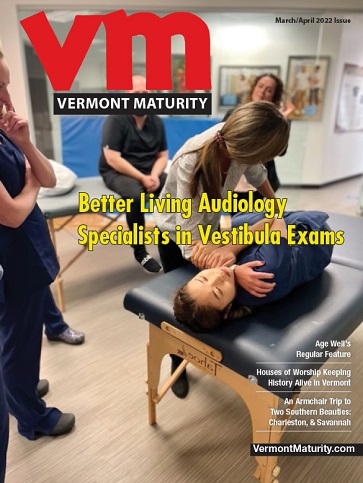 How To Avoid Free Investment Seminar Scams
How to Avoid Work at Home Scams
Investment Fraud is a Special Concern Among Seniors and Baby Boomers