Thanks to the efforts of some 200 dedicated volunteers across the state, Vermonters received $4.4 million in refunds this tax season, as reported by AARP Vermont. Despite serious COVID-related challenges, more than 5,100 federal tax filings were made by AARP Tax-Aide volunteers in this tax season at sites across the state – at no charge to taxpayers. In addition, nearly $730,000 in recovery rebate tax credits were applied to returns.
"Most of these Vermonters come back to us year after year for help with their taxes and the impact for these families and individuals is immense," said Dave Reville, AARP Vermont communications director. "Most have nowhere to turn for assistance in filing their returns and a free service with highly trained counselors fills a great need. This is one of those stories that often goes untold, but the impact statewide is tremendous."
Through the efforts of volunteer preparers, clients received an average refund of about $949," said Reville. "These funds can have a major impact on the household budgets of the taxpayers with incomes averaging around $20,000. In addition, it brings $4.4 million into the local economy."
AARP Tax-Aide is the nation's largest free, volunteer-run tax counseling and preparation service, but AARP membership is not a requirement to receive this service which is available to middle- and low-income taxpayers, with priority given to those age 60 and older. Volunteer counselors provide tax counseling services at sites across Vermont, including senior and community centers, libraries, and other convenient locations. These volunteers are trained in conjunction with the Internal Revenue Service and the Vermont Tax Department.
Volunteers Needed
The program is just beginning to plan its fall training schedule for the upcoming year and new volunteers are needed as counselors and other related positions. "This program is almost entirely run by volunteers, and we have a position for just about anybody and everybody," said Connie Philleo, Tax-Aide Vermont state coordinator. "Our training is very comprehensive, and volunteers do not need financial nor technological background to participate. Individuals of all ages, backgrounds and skill levels are encouraged to apply." For more information on how to become a volunteer with AARP Tax-Aide call: 1-888-AARP-NOW (1-888-227-7669) or visit the program web site.

Related Articles & Free Vermont Maturity Subscription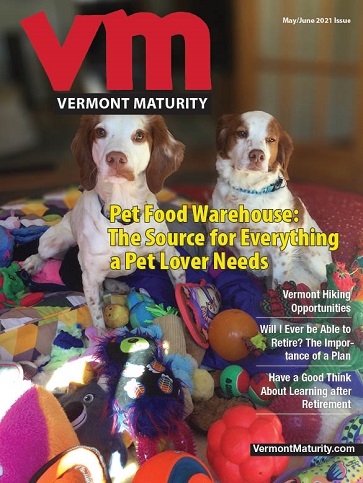 Consider Some Year-end Investment Tax Moves
Is Social Security Income Taxable?
The Tax Credit That Lets You Double-Dip on Retirement Savings
Free Subscription to Vermont Maturity Magazine