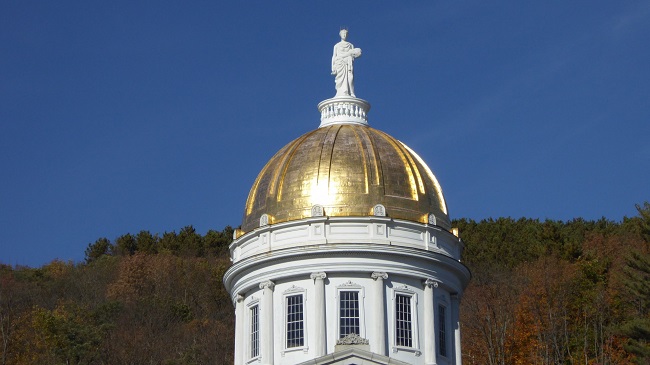 The coalition of Vermont organizations Hear! Hear! Vermont celebrated a hard-won victory when bill H.266 became state law. The bill, requiring insurance companies to cover the cost of hearing aids, passed the House and the Senate on April 29 and was signed by Governor Scott on May 11.
"Finally, Vermont will join other northeastern states in requiring insurance companies to cover an essential health need," Communications Consultant and Advocate Deb Charlea Baker said. "The passage of H.266 is huge."
The coalition, which includes the Community of Vermont Elders (COVE), the Alzheimer's Association, the Vermont Chapter of Hearing Loss Association of America (HLAA VT), and others, had been working "for decades" on legislation to "bring equity to Vermonters with hearing loss," said COVE Executive Director Ruby Baker.
"After many years of trying to pass the bill and failing, we knew it would be an uphill battle," Ruby said. "Policy change is a long game, so whether it took one year or 10, we were prepared to do what it took."
With the passing of H.266 "roughly 250,000 Vermonters will have coverage for hearing aids under their insurance," Ruby said. "That includes those on Medicaid, Affordable Care Act plans (Obamacare), and some employer plans."
Medicare, which is federally funded, will not be affected by H.266. But Ruby noted with many states adopting similar laws there is "mounting pressure" on the federal government to add the benefit to Medicare plans.
"COVE will continue to push for coverage at the federal level," she said.
HLAA VT Steering Committee Member Rebecca Chalmers said those affected by the bill will "finally be able to gain easy, full access to hearing health care for possibly the first time in their lives."
"A huge burden has been lifted," Chalmers said.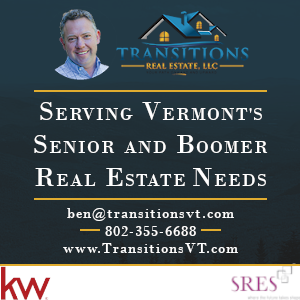 Multiple reports have linked untreated hearing loss to social isolation, cognitive decline, unemployment, and decreased quality of life. A study by John Hopkins found that untreated hearing loss is linked to a three-fold risk of falling. According to the 2016 Vermont Behavioral Risk Factor Surveillance Survey, 116 adults aged 65 and older died in Vermont as a result of a fall and more than 1,600 were hospitalized. Studies have also found a link between hearing loss and Alzheimer's.
Deb Charlea said the coalition was formed due to "witnessing the pain and damage of untreated hearing loss" throughout the state.
"The passage of H.266 is huge," she said.
Ruby said the law represents a big win for older Vermonters. "The system of services and supports that helps Vermonters as they age is underfunded and struggling," Baker said. "The more bills like this, that address the needs of Vermonters starting in their 40's and 50's, the better off we will be."
The new law will go into effect by January 1, 2024.
Related Articles & Free Vermont Maturity Magazine Subscription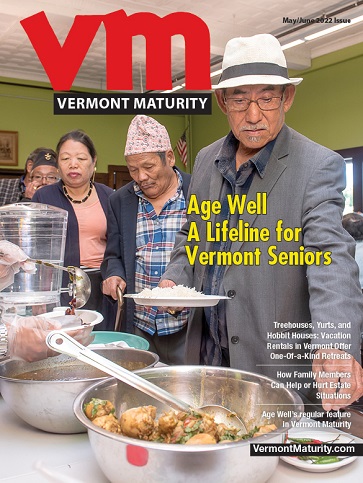 Houses of Worship Keeping History Alive in Vermont
The Vermont Republic – The Story of When Vermont was an Independent Country
Free Subscription to Vermont Maturity Magazine