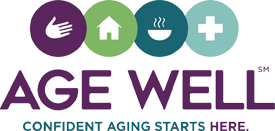 Age Well has announced that its Respite Squad Volunteer Program recently received a 2021 Aging Achievement Award from the National Association of Area Agencies on Aging (n4a), the highest honor presented by n4a to member agencies. The awards program is supported by iN2L (It's Never 2 Late) a market leader in senior engagement technology and provider of the leading engagement and social connection platform for seniors.
The Respite Squad Volunteers program, co-created by Age Well Director of Volunteer Services' Erica Marks, and Caregiver Support Specialist Millie Richard, was among 36 local aging programs to receive honors during the n4a Annual Conference and Tradeshow.
One of the greatest unmet needs of the families Age Well serves is the opportunity for caregivers experiencing social isolation, loneliness, burnout, and more, to get a break from care giving. The Respite Squad is made up of volunteers who commit three or more hours a week to a caregiving family. They receive training and ongoing support from Age Well's Volunteer and Caregiver Support Departments. Their role is to support the family as a unit, providing a listening ear for the caregiver, dementia informed companionship to the person needing care, and practical support to help manage the responsibilities that any household might have in addition to caregiving.
"Our Respite Volunteers provide the support that so many of our caregiving families desperately need," says Marks. "They become an integral part of the caregiver's support system providing them a predictable break that allow them to breathe and do some self-care."
The 2021 n4a Aging Innovations and Achievement Awards recognizes Area Agencies on Aging (AAAs) and Title VI Native American Aging Programs that develop and implement cutting-edge approaches to support older adults, people with disabilities and their family caregivers. Among the selection criteria was the ease with which other agencies could replicate the program in their communities. 
"n4a is proud to recognize the innovative, successful and replicable programs and initiatives of our members through the Aging Innovations and Achievement Awards. We salute the winning AAAs who have enhanced the value of this awards program by sharing their initiatives with their peers in the Aging Network," said Sandy Markwood, Chief Executive Officer of n4a. "Our members work tirelessly, with little fanfare, in their communities, and this program enables us to shine a well-deserved spotlight on their critical work to support older adults, people with disabilities and caregivers," said Markwood.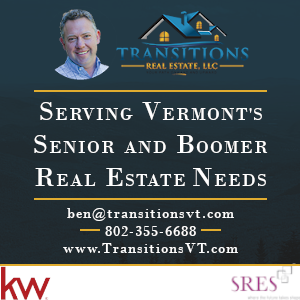 The 2021 n4a Aging Achievement Awards honored traditional and new strategies in a range of categories, including Advocacy, Agency Operations, Caregiving, Elder Abuse Prevention, Healthy Aging, Home and Community-Based Services, Intergenerational Programs, Nutrition, Technology, and Transportation and Mobility. All winners are showcased in the n4a 2021 AIA awards book.  
To learn more Age Well's services call 800-642-5119 or visit Agewellvt.org.
Related Articles & Free Vermont Maturity Subscription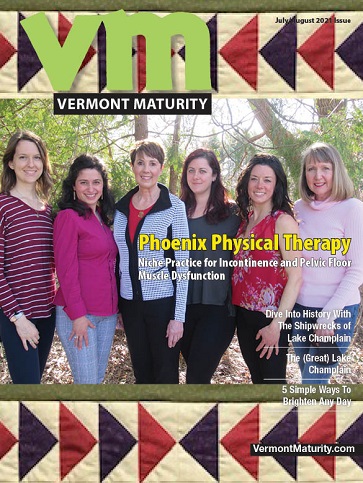 How to Safely Take Advantage of Volunteer Opportunities
Passionate Volunteers Accrue Health Benefits
Volunteering in Retirement Makes Life a Joy
Free Subscription to Vermont Maturity Magazine