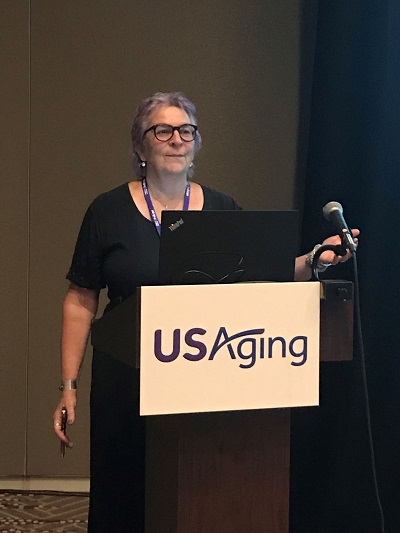 Age Well's Volunteer Services Directory, Erica Marks, represented Vermont by presenting at the recent 2022 USAging Conference in Austin, Texas. Marks presented a session on how to "Create Your Own Respite Volunteer Squad" as a part of the conference's "Supporting Caregivers" focus area.
The workshop was geared at aging professionals from across the country focused on how to reduce social isolation and loneliness among caregivers by offering caregiving families reliable, trained respite volunteers to supplement the paid care they are using, or to provide the primary respite for caregiving families not eligible for other programs. Marks shared how Age Well designed and implemented this distinct program within our Friendly Visitor program.
The "Respite Squad" is made up of volunteers who are willing to commit 3 or more hours a week to a relationship with a caregiving family. They receive training and ongoing support from our Volunteer Department and Caregiver Support programs like what our Senior Companions experience.

Their role is to support the family as a unit, providing a listening ear for the caregiver, dementia informed companionship to the person needing care, and practical support to help manage the responsibilities that any household might have in addition to caregiving.
To learn more about Age Well and their services visit AgeWellvt.org.
Related Articles & Free Vermont Maturity Magazine Subscription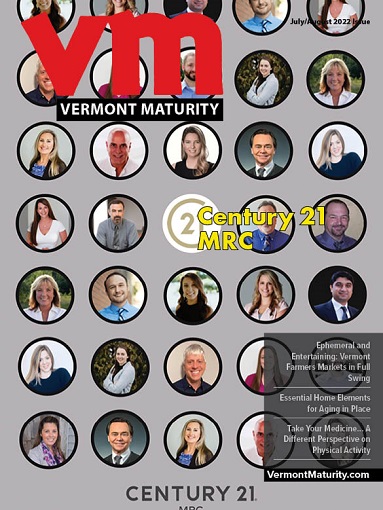 CBD Oils Offer a Holistic Way to Manage Pain
How Vermont's Unique History Created an Idyllic Place to Live
Why Staying Active is Key to Making the Most out of Life