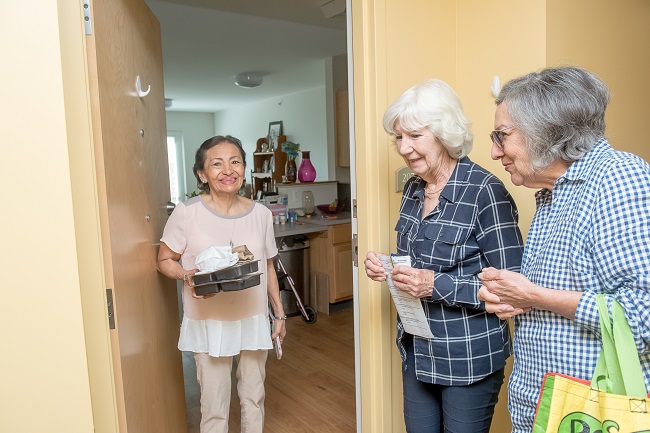 Hannaford Supermarkets and the Hannaford Charitable Foundation has announced a $100,000 donation to Age Well in support of its healthy meal delivery program, which prioritizes wholesome, fresh, and nutritious foods as part of a comprehensive health care plan for older adults with chronic health conditions.
The donation is one component of a more than $1.5 million commitment from Hannaford to support healthy meal programs in New England and New York through its new "Eat Well, Be Well – A Path to Better Health" initiative. The program highlights the importance of nutritious food in achieving long-term wellness for food insecure individuals with a history of chronic illness.
"At Hannaford, we have long believed that wholesome, fresh food is a critical ingredient to ensuring the vitality of our communities," said Hannaford Charitable Foundation Board Chair Peter Forester, who also serves as senior vice president of merchandising for the grocery retailer. "Healthy meal programs break down the barriers that many individuals face in regularly accessing the wholesome, nutritious meals that their bodies and minds need. We look forward to seeing these programs grow and become an integral part of person-centered care in the years to come."
The $100,000 donation to Age Well in Colchester, VT will support the introduction of a new component to the non-profit organization's Meals on Wheels program, which delivers nutritious and balanced prepared meals to homebound older adults throughout Vermont.
In addition to their meal, program participants will now receive a snack as part of their daily delivery. The participants are broken into two sectors: the first group receives a nutritious snack tailored to their health conditions; and a second group which receives a different snack. Individuals will be monitored for results over the course of a one-year period to assess the impact of the nutritious snack on their overall health and wellness. All participants also take part in monthly meetings with a registered dietitian to help navigate best strategies to support the management of their chronic health condition.
"People with chronic health conditions, such as diabetes, can see improvements in their health with proper nutrition, physical activity if they are able, and by following their healthcare team's plan which includes taking medications as prescribed. The sessions with the registered dietitian provide support and guidance on an individual basis that can lead to improved health outcomes. I recently received a phone call from a client in the pilot. She was so pleased to be a part of this program. She informed me just how excited her physician was that she is finally taking steps to control her health. Participants in this program report that they are eating healthier and taking control of their health," said Christine M. Moldovan, RD, CD, FAND, Nutrition & Wellness Director for Age Well.
The "Eat Well, Be Well – A Path to Better Health" initiative recognizes the important role of healthy, fresh foods in a person's overall well-being. Sitting at the crossroads of nutrition and healthcare, the concept commonly referred to as "Food As Medicine"focuses on the prioritization of a fresh and nutrient-rich diet as a critical component of a comprehensive treatment plan for chronic health conditions, such as diabetes or heart disease.
Studies have demonstrated that medically tailored nutrition intervention can accelerate treatment and recovery for patients with chronic health conditions, while lowering healthcare costs by reducing utilization and hospital admissions. Data collected through the Hannaford-funded projects will be used to help establish sustainable funding streams for healthy meal programs within each partner organization.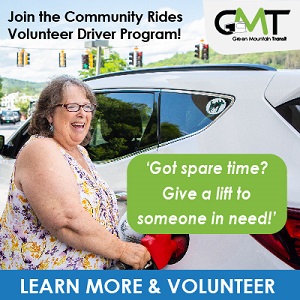 "As a family physician for over forty years in Vermont, I have learned that one way to improve healthcare for older Vermonters is to invest more in community-based services, like Age Well," said Dr. Allan Ramsay, President of the Board of Directors for Age Well. "Treating nutritional food as medicine for people with diabetes can lead to better control of this disease and better quality of life."
To learn more about the overall impact of Hannaford's "Eat Well, Be Well – A Path to Better Health" initiative, view the video.
Click here to learn more about Hannaford's community efforts and charitable giving initiatives.
Related Articles & Free Vermont Maturity Magazine Subscription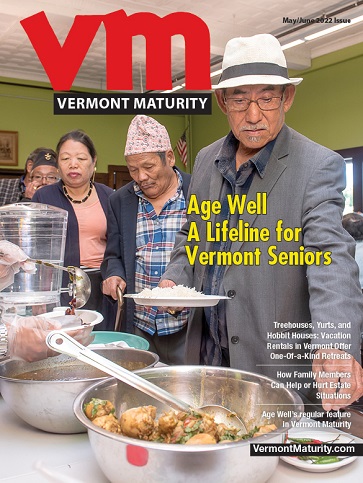 Dive Into History With The Shipwrecks of Lake Champlain
The Vermont Republic – The Story of When Vermont was an Independent Country
Free Subscription to Vermont Maturity Magazine