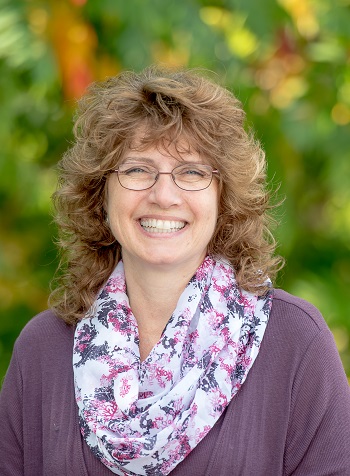 Age Well is proud to announce that Chris Moldovan, Nutrition Director, has received the 2022 Vermont Academy of Nutrition and Dietetics (VAND) Karen Newman Award. The award recognizes a dietetics professional, member of the community, or organization that has had a significant impact on the nutritional well-being of Vermonters. The award winner is a mentor or inspiration, has overcome adversity or helped someone else do so, and has worked on behalf of underserved or disadvantaged Vermonters.
The award was created by VAND in memory of Karen Newman, a former president of VAND who worked for over thirty-years as a dietitian promoting health and nutrition. Karen lost her eleven-year fight with breast cancer in 2019 and left a legacy of compassion and love.
"Receiving this award, in Karen's honor, is such a distinction that I am incredibly humbled to receive. Karen was such an enthusiastic, caring, and compassionate registered dietitian who wanted always to do for others what was best for them.
Throughout my 30 plus years as a registered dietitian, I have striven each day to work towards the goal of helping older Vermonters via nutritious meal delivery, access to nutritious meals in their community, providing useful nutrition education resources to assist them in managing their chronic health conditions, and to locate other supports to help them live independently while enabling them to enjoy their health," shared Moldovan.
"Everyone at Age Well is proud of Chris Moldovan for receiving this distinct honor from her peers at Vermont Academy of Nutrition and Dietetics. Chris works tirelessly to provide healthy, nutritious, and delicious meals to older Vermonters. We are grateful for her expertise and dedication," said Jane Catton, Age Well's CEO.
To learn more about Age Well and their services visit AgeWellvt.org.
Related Articles & Free Vermont Maturity Magazine Subscription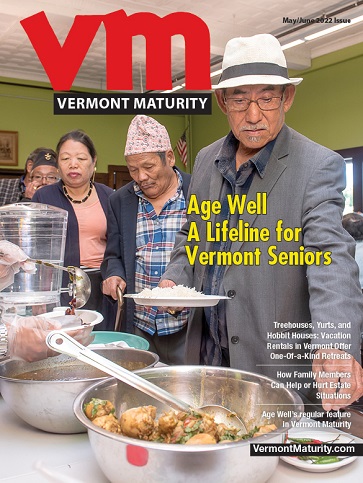 An Armchair Trip: Memphis to New Orleans on "The City of New Orleans"
How Family Members Can Help or Hurt Estate Situations
Manage the Meaning of Exercise for Increased Success