Most Vermonters have expressed concern about utility costs and stress the need for better ratepayer representation in regulating power companies and setting rates, according to survey data  just released by AARP Vermont. The responses also revealed that many ratepayers would vote for a candidate that supports implementation of an independent ratepayer advocacy office.  The findings were part of opinion surveys conducted by AARP of Vermonters over age 35 as well as an AARP member survey.
Following is a summary of key findings:
71% support an independent ratepayer advocate
48% do not believe their interests are being considered when rates increase
75% of respondents are concerned about affording utility costs
Over 80% between age 35-60 support establishing an independent ratepayer advocate
"It is clear from this survey that Vermonters are worried about the cost of utilities and want to have better representation as consumers when issues impacting them come before regulators," said Greg Marchildon, AARP Vermont state director. "We have been working hard to make the case for an independent ratepayer advocate that operates outside the Department of Public Service," he said.  "We will be joining with others to push this concept forward in the coming legislative session and hope this survey data – and recent events — will help inform lawmakers."
Marchildon said that his office has also been pressing the gubernatorial candidates to take a position on this issue in hopes that the incoming administration will support better consumer representation. The question was put to Phil Scott and Sue Minter at a recent gubernatorial debate and in a published voter guide produced by AARP Vermont (voter-guide-gov-2016).
AARP is a nonprofit, nonpartisan membership organization with 138,000 members in Vermont and 40 million members nationally. Through a wide array of special benefits, services, and information resources, we help our members make important choices, reach their goals and dreams, and make the most of life after 50.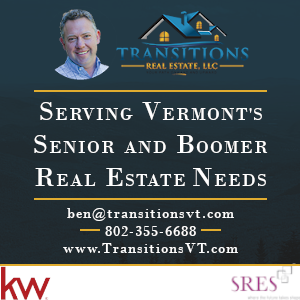 Related Articles & Free Subscription
AARP Endorses Congressional Agreement on Federal Robocall Legislation
AARP Urges Congress to Extend and Make Permanent the Medical Expense Deduction
New AARP Research on Grandparents Busts Multiple Stereotypes
Free Subscription to Vermont Maturity Magazine