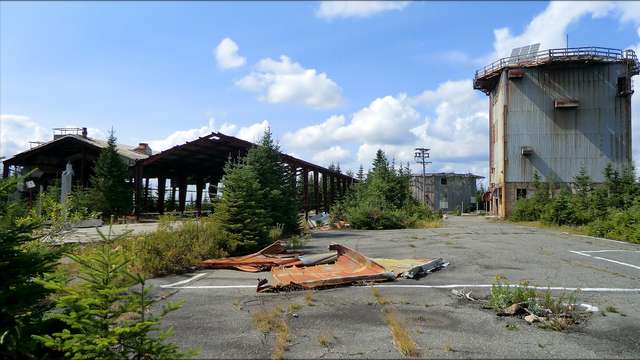 The abandoned North Concord Radar Station, Air Force base located high in the hills of East Haven, Vermont has always been an intriguing location. The base became operational in 1956 and was renamed the Lyndonville AFS in 1962. The site and its operations were closed by the Air Force in 1963, leaving many of the buildings standing but decaying into disrepair over the years.
UFO Sightings
The town of East Haven grew around the area. In 1961, the station reported a UFO sighting that lasted 18 minutes and occurred just a few hours before the alleged UFO abduction of Barney and Betty Hill, in nearby New Hampshire.
The former base is located on a 17-acre parcel of land which could have literally been the top of a mountain peak, leveled to create the Station and its surrounding buildings. The base camp was located a few miles below on a 30-acre parcel.
Deaths at the Radar Base
In 1969, four years after the base was purchased by the late Ed Sawyer of East Burke, snowmobilers were using the property without permission when one of the snowmobilers hit a chain slung across the road and was decapitated.
Over 20 years ago, someone roaming the property died in a fall from one of the buildings.
There have also been several shootings there. It is as though the Cold War mentality that surrounded the base's hurried construction continues to bring out the worst in people.
"Something changes when you get up here" said Ed Sawyer, who was a former owner of the property that he purchased from the federal government in 1965 for $41,500.
This article was originally published on Vermonter.com.
Related Articles & Free Vermont Maturity Subscription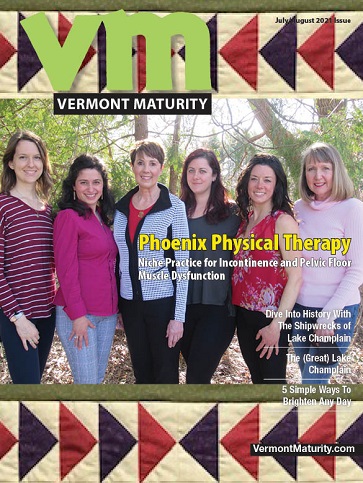 The Vermont Republic – The Story of When Vermont was an Independent Country
Skiing in Vermont: Big Ideas and Quirky Characters