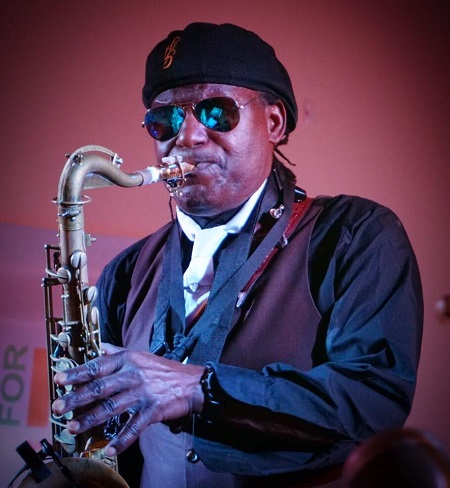 Joe Moore and his saxophone have been a much-loved fixture on Vermont's rock, blues, and jazz scene since the mid '70s. From the N-Zones to the X-Rays, from Blues for Breakfast to the Jeff Salisbury Band and on to one of the PHISH side bands, Pork Tornado, Joe Moore has kept them dancing in the aisles for over 40 years.

So when word came down last September that, in addition to being sidelined by Covid's shuttering of Vermont's music venues, Joe had been diagnosed with cancer and needed help with his medical and daily expenses, his friends began planning the ultimate benefit concert for Joe.

And it's not just a concert, it's a full-blown music festival with ten bands on two stages, a veritable "Who's Who" of Vermont musicians, starting at noon and building to a grand finale jam at 8 pm featuring the Joe Moore Band with a host of special surprise guests. With two stages, music will be presented on a continuous basis over the afternoon under the direction of Masters of Ceremonies Tim Kavanagh and WIZN's "Mr. Charlie" Frazier. Given the lineup and the stature of the participating bands, this benefit has been predicted to be the Vermont music event of the summer.

The program features The X-Rays [Burlington], Left Eye Jump [Hinesburg], The Spiders [Rutland], Nobby Reed Project [Milton], Blues for Breakfast [Burlington], The Jeff Salisbury Band [Jericho], Still Kickin' [Waterbury], Bob Stannard & Those Dangerous Bluesmen [Manchester Center], Pork Tornado and The Joe Moore Band with special guest Martin Guigui [VT & Los Angeles]. Joe Moore has been a member of every one of the ten bands scheduled to perform and will be joining them as the afternoon progresses.

The Joe Moore Benefit will be held at the Double E Performance Center on The Green at The Essex Experience, Essex, Vermont on Sunday, June 26th from noon to 9pm. There will be food trucks on site and a cash bar throughout the afternoon.

Tickets for the entire day are $25 each with re-entry and coolers allowed. Kids 17 and under with parent[s] are free. Doors open at 11 am. The Joe Moore Benefit is a rain or shine event and there is plenty of free parking on site.

Tickets can be purchased at the door or ordered in advance on-line directly. Donations to the Joe Moore Benefit Fund can also be made at the website. ALL proceeds from the Joe Moore Benefit will go directly to Joe Moore to assist with his medical and daily expenses.
For Further Information, Contact Sandy Combs at 802-318-6314, email: scombs@gmavt.net or visit JoeMooreBand.com/benefit.
Click here to view the show schedule.
Expressions of Support for Joe Moore
Tom Buckley, Chairman of the Vermont Blues Society
"Joe Moore is a Vermont Treasure. For decades he has brought a special sound, soul, and spirit to virtually all of Vermont's stages, and he has generously shared his gifts with his fans and fellow musicians. The Vermont Blues Society is proud to help sponsor this event for Joe, and we wish him the very best of healing. Carry on Joe!"

Martin Guigul, award-winning filmmaker, Music Director, Music Producer, and Grammy nominated Composer
"I'm honored to be coming together with Vermont's finest musicians to raise funds so that our brother Joe Moore, who has dedicated his heart and soul to Vermont's music scene, can heal and continue to make music for years to come."

Jon Fishman, Pork Tornado and PHISH
"Whenever Pork Tornado was about to go on stage, I'd always ask Joe, "Hey man, how you feelin' Joe?" and he would always respond with conviction, "I'm ready to do my job." So now Joe has run into a little problem with this disease called cancer and he's asked his friends for help. I can only answer with the same conviction Joe has always been known for, "I'm ready to do my job."
Tim Kavanagh, Cancer Patient Support Foundation's 1st Every "Daisy Award" Recipient
"As someone who knows first-hand about the trials and tribulations of going through cancer, I am honored to be part of Joe's Benefit Concert. It takes a village to help a cancer patient navigate and I am thrilled that so many of Joe's friends and colleagues are coming together to help showcase the color, energy and soul that Joe puts into every performance."
Tom Freiheit, The X-Rays,
"I have known Joe Moore for about 45-years, and we have played in the X-Rays together for about 40 of those years. Besides being an inspired musician, he is one of the kindest and dearest friends I have. We have been through so much together. My love for him grows with each passing day. Thanks to everyone for helping him through this rough patch. I can think of no one more deserving."
Dennis Willmott, Left Eye Jump, "Joe Moore is exactly the musician and master of the sound, which brings the authenticity to our Roots Blues Band. He's a truly dynamic performer and a pleasure to work with."
Wayne Canney, The Spiders
"Since we played our first notes together many glorious years ago, I have felt a special kinship with my brother Joe. Whether playing his animalistic rock soloes or coaxing out the sweetest nectar of a blues riff he always sent a lightning bolt through my musical soul. I'm proud to call him a colleague and friend…his mix of passion and gentleness in both his personal and professional life is an inspiration to me. Thank you, Brother Joe…Love and Respect!…WC"
Nobby Reed, Nobby Reed Project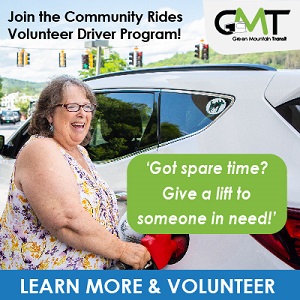 "Joe and I go way back to the early 70's when he first moved to Vermont, my wife and I gave him a place to stay. Joe is just one of the greatest guys you'll ever meet, oh and he sure can play that Saxophone."
Charlie Frazier, Blues for Breakfast Band & WIZN
"I first met Joe when he was playing with the legendary Burlington band, the N-Zones. I watched in awe, many times, as he played so ferociously it seemed he was performing an exorcism on his Saxophone. That continued every time I saw him play, to this day.
Jeff Salisbury, Jeff Salisbury Band
"Joe Moore and I have played together since the '70s in numerous groups. But we really got to know each other in Big Dolla when we played Hunts, Nectar's, all around New England and had a natural ball. I love Joe and look forward to working together as he comes out blazing! Heal quickly and completely, Joseph."

Eric Weeber, Still Kickin'
"Joe Moore is more than just a brilliant musician, Joe is more than just the consummate professional, and Joe is more than just another kind hearted soul; for the Still Kickin' Band, Joe is family – and we strive to be like Joe and do more when a member of our family is in need."
Bob Stannard, Bob Stannard & Those Dangerous Bluesmen
"Joe is not only our bandmate, but our brother as well. In Vermont, you help your brother. It's what we do."

Phil Abair, Pork Tornado
"Joe Moore is one of a kind. His mixture of talent and heart is why we all want to help out and honor this great man."
Bill Darrow, Joe Moore Band
"Off stage Joe Moore is one of the softest spoken, self-deprecating, kind and gentle men you will ever meet. I have never seen him be pushy, aggressive, or pretentious. On stage he is a fiercely inventive, daring soloist who never repeats himself and generates stunning phrases and figures. He does not play notey embellishments or showy, climatic riffs – his playing is from the heart. Joe knows the canon of American soul, blues, and R&B during the 50's-80's cold. Although he resists correcting others, during rehearsals with his band he will gently correct a sideman playing a generic part, pointing out that the part in question — a baseline, guitar chord, or drum fill — should be this, instead of that. When you hear his precise correction, you know right away he's correct. Listen to the 50-year-old recording of the song and it's exactly as Joe said — you just hadn't noticed that part before. Many of us love blues and soul and labor to play it well, like "real" blues or soul men. Joe is exactly that – and he has graced us with his craft and friendship for many years. He is as authentic as they come. One of my great fortunes in life has been to play with him."
Related Articles & Free Vermont Maturity Magazine Subscription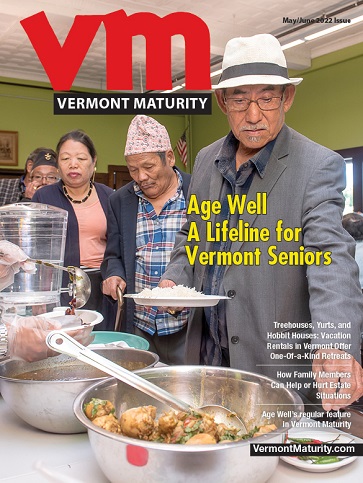 Free Subscription to Vermont Maturity Magazine