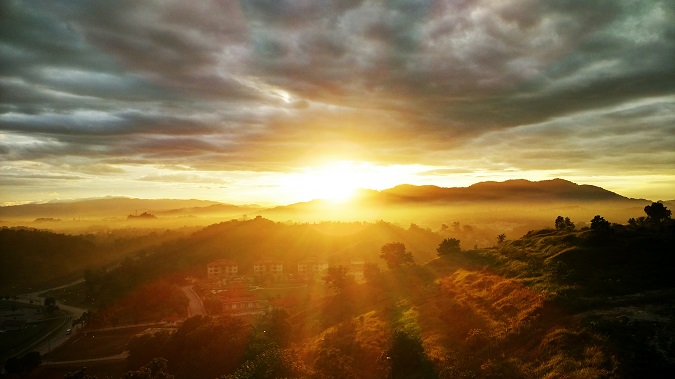 The pleasures of retirement never cease to amaze me but even I need to step back and take time to appreciate the simple joys of living. We can easily become over committed and over scheduled with all the activities that we love to do. We soon find ourselves feeling slightly overwhelmed and, perhaps, taking the simpler joys of life for granted. It's easy to change and, with a little bit of effort, you can find that you develop a greater appreciation for the things we somehow don't notice as much as we should. This is my list of activities that have always been able to rekindle the simple joy of living. Although each of them can be enjoyed with others, sometimes embracing the solitude of being alone can bring unexpected pleasures and much needed restoration of your inner being.
Enjoy The Sunrise
Set the alarm if you need to, but if you're like many of my friends, you're up anyway and wishing you could go back to sleep. Why not make the most of it? Sit outside with a cup of coffee and start enjoying the sights and the sounds of a new day. Take note of the colors of the morning sky and how they change. The birds welcome each day with an incredible amount of chatter and the squirrels are busy, gathering food, sometimes robbing the seed that was left for their chirping friends. Feel the sun warm the air and realize how magical this time of day can be and how rarely we take the time to appreciate it.
Take A Walk
Hopefully, you're physically able to do this but, if not, seek assistance from a friend or family member and take a few minutes to experience some of the wonders of nature. This is an exercise to appreciate the small treasures in life and take note of all the things your little corner of the world offers. It's time to slow down and notice the flowers – their colors and fragrance surpass any artist's palette or the finest bottle of perfume. I am amazed at how rarely I do this and always make a vow to do it more often. It's a great way to experience the seasons and realize that even the dead of winter can dazzle you with a scene that will stay with you for a long time. Trying to explain what you've seen to someone else will make you realize how inadequate words or even a picture can be at times.
Have A Picnic
Is there anything more fun than an outside lunch with a soft breeze and a comfortable place to sit and enjoy a special treat? This is an activity where the company of someone else can add to the experience, but it doesn't mean it can't be enjoyed on your own. There is something extremely satisfying about a little hike that makes you hungry and thirsty and then sitting down and realizing how much you needed a rest. That sandwich or piece of fruit will taste better than it ever did and that water that has been chilling in an ice pack will remind you how good clear, cold water can be. If you're so inclined, a little wine and cheese with some crusty bread can also make that little lunch just a bit more special.
Find Some Water
Consider yourself lucky if you live near a lake, river or stream and have easy access to it. Whether you view an ocean or a babbling brook streaming over the rocks, there's something calming and peaceful about the water. From listening to the waves crashing on a beach to watching a lake turn into a sheet of glass with no hint of a breeze in the air, I have found the water to have restorative powers for me. No matter how much stress I might have, the water seems to have a way of calming me down. I don't even have to get wet! I just love to look out onto a lake or a river, a waterfall, or an ocean. Even a two-foot waterfall can stop me in my tracks and give me an endless amount of satisfaction.
Enjoy The Sunset
Yes, we've come full cycle. But if you don't think there's much difference between the beginning and end of a day, you haven't paid attention or been able to enjoy a really nice sunset. While the rising sun is the starting point for all the work that must be done, I think of the sunset as a time for total relaxation. A time to savor the pleasures of the day and to be thankful that we can have more in store for tomorrow. Instead of a cup of coffee, my beverage of choice in the evening is a glass of wine. It tells me the day is officially done and it's time to step back and be thankful for the simple pleasures of life.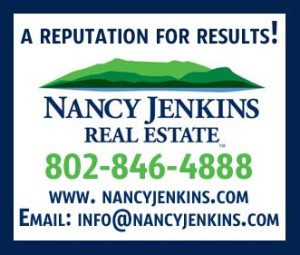 I hear too many people say how bored they are or that they have nothing to do. Whenever I get even a hint of those thoughts crossing my mind, I work my way down this list of things to do. Life is too short to lose sight of how the simplest of things can bring us the greatest pleasure.
James Conner retired from Corporate America in 2017. He lives in upstate New York and is the owner of the website EnjoyRetiredLife.com. He can be reached jconner@EnjoyRetiredLife.com.
Related Articles & Free Vermont Maturity Subscription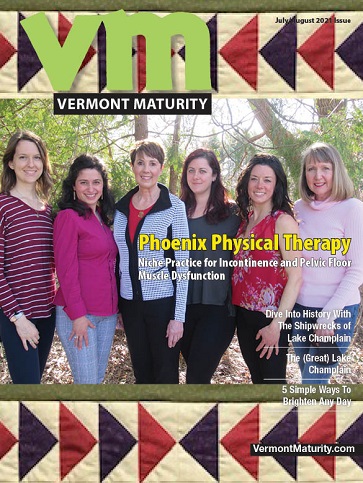 A Hobby Adds Excitement to Retired Life
Rethinking Work after Retirement
Retirement Philosophy From the Experts
Free Subscription to Vermont Maturity Magazine