It seems that today's Vermont retirees are busier now than when they worked full time. Now that they're free from the confines of a fixed work life schedule, they're all about developing their passions. Many of them see downsizing as a path to free themselves up to pursue their dreams in their next stage of life. Here are some trends that I see that perhaps will inspire you to follow your heart.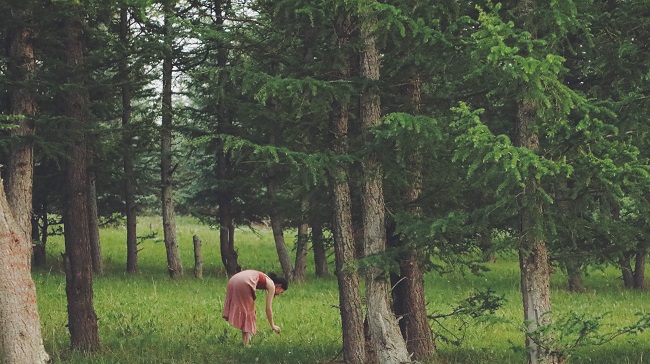 Back to Nature
The flow of people moving into Vermont is steady and constant and many are seeking to have a greater connection with nature. These folks are often looking to step away from the constant assault of the senses that comes with urban life. Changing to a life where they have a view of a mountain or a lake, they can hear the wind in the trees or a babbling brook, and can smell woodsmoke and a pine forest. There's even a movement called forest bathing, based on the research that shows that there are tangible benefits to body and mind of those who take in the forest. One can learn a lot about the world from our clients if we choose to listen.
Cruising Lifestyle
While some yearn to lay down deeper roots in Vermont, others choose to leave for a while and spend time at sea. I'm a member of a boating community that has a passion for boats, and that could skew my worldview, but I know many people that choose to untie the land lines and set sail for at least part of the year in search of tropical breezes and emerald waters.
Don't own a boat? Some retirees opt for cruise ship living on a full-time basis, bouncing from one cruise stint to the next with all of the food, entertainment, and excitement they can handle. My own mother seeks out relocation cruises where she enjoys a comfortable transatlantic crossing with dear friends and takes a flight home, only after a month stay abroad. The strong US dollar has made staying in Europe very reasonable lately.
RV Life
For others, the call of the open road is just as powerful. A growing trend is to RV full time, hitting the road in their home on wheels. In fact, this trend has become so popular, that Vermont Maturity published an article on it that you can read here. I have former client who traded in the family-of-four-bedroom home and now spends quality time volunteering as National Park Rangers in exchange for free extended camp sites at some of the most beautiful places on earth. These retirees seek adventure; spending their golden years exploring and discovering new places one road at a time.
The Expat Life
Many retirees seek the good life abroad. For many, this can be a great way to live well, bolstered by a lower cost of living. Central American countries like Panama and Costa Rica are enticing for many Vermonters seeking a different experience. However, with the advent of COVID, it seems that many expats are returning to Vermont from their time abroad. For that, I can't blame them as it's always good to come back home after being away.

The Special Interest Community
People that tend to live in Vermont, are passionate about living here, and many choose to come here following their passions. Today there are as many "special interest" communities as one can imagine. We most commonly know them as ski houses or lake houses, but they don't end there. I recently helped a client who was passionate about flying his small plane. We spent days on end searching for that perfect home near a landing strip. Cheers to you Keith. If you too have a passion for something; from music to flying planes to skiing, to leading the life of a vagabond, there's a community eager to welcome you!
Ben Durant is a leading Senior Real Estate Specialist in the State of Vermont and has a passion for supporting and defending his clients through the process of downsizing, right-sizing, and relocating in Vermont. Ben lives with his wife, Amy, and three children in Williston VT. He can be reached at Ben@TransitionsVT.com or by calling directly at 802-355-6688. Visit his website at TransitionsVT.com.
Related Articles & Free Vermont Maturity Magazine Subscription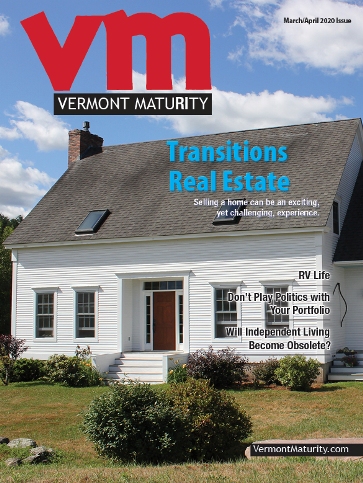 3 Inexpensive Things You Can Do to Increase the Selling Price of Your Home
How Family Members Can Help or Hurt Estate Situations
The Story of a Successful Transition to a Rightsized Home
Free Subscription to Vermont Maturity Magazine