Downsizing or rightsizing homes can be an incredibly daunting task. Many of us have lived in our homes for decades, and a few of my clients have lived in their homes for 50 years. It's hard to contemplate a move when you've spent much of your adult life in the same home, a home you've taken care of, and it has taken care of you. To help elucidate the point, I thought I'd spotlight one couple that I've been working with for a few years that have recently made their big transition in seamless fashion.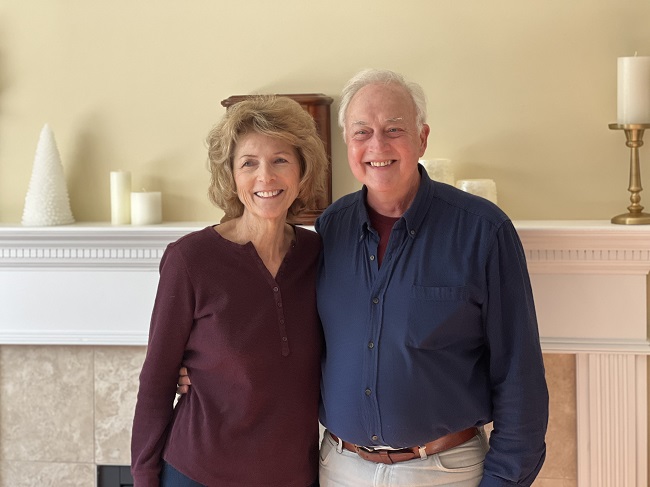 I had the pleasure to meet Bob and Donna at the Senior Plus Expo in 2019. Bob and Donna are Boomers and are enjoying the prime years of life. They live in Chittenden County and until recently had a beach house on Lake Champlain. For Bob and Donna, their downsize started 10 years ago in small ways with simple things like donating clutter to Goodwill and selling some of their collectibles on eBay. Their downsize started in earnest in 2020 when they called me to start the process of selling their real estate and finding their next home that would fit their needs for the decades to come. They loved their beach house but felt that they weren't using it enough to justify the added effort and complication in their lives.
They were eager to start a new chapter in their lives and were inspired to travel as well. It was clear that starting the process of downsizing would start by selling the beach house. The summer of 2020 was a good year for real estate and their beach house sold like a hotcake with Vermont maple syrup and at a price that was significantly higher than the listing price. They sold the home furnished, so moving out moving out was easy and consisted mainly of packing up their personal items.
Selling their summer home was a snap but selling their primary residence would prove to be a more formidable challenge. Their existing home was an adorable Cape Cod house on the outskirts of Chittenden County. They had lived there for 30 years and had deep roots. They raised their kids there and had deep friendships with their neighbors. Fortunately, they had the foresight to know that the home that had served them so well, wouldn't be able to take care of them as well in the future. For instance, they knew that a home with stairs may become a challenge in the years to come.
Bob and Donna felt it was important to stay in their own home as long as possible. They also knew that a home that offered a single-level living, with all amenities on the primary living level would mean their chances of staying at home longer would increase greatly. They wanted to ensure that the outdoor landscaping they put so much pride into over the years didn't become burdensome in time.
They wisely decided to explore condo living or carriage homes with landscaping and exterior maintenance included. Other important factors for them were finding a good community with like-minded neighbors, as well as a closer proximity to amenities such as shopping, and medical care.
With a vision in mind, we put together a plan to make it happen. With today's tight real estate market, we knew that selling their current home would be easy but finding their ideal next home would be much more challenging. We developed a plan to use the equity in their current home along with a home equity line of credit that would allow them to be in the powerful position of a cash buyer that could take their time to find their perfect home. The downside to this plan was that they would own two homes for a short time, but this also meant that they could take their time moving and make sure their next home was in perfect condition before moving in.
Bob in his very relaxed way said, "Now is as good as a time as any," and they set about this new endeavor. Bob and Donna worked hard and viewed many homes that came close but weren't perfect. Some were great and they made offers, only to be beat out by the fierce competition. We started looking seriously in May of 2021, and by the fourth day of autumn, we had their perfect next home under contract; a carriage home in South Burlington.
After signing the contract, Donna remembered "the next few days were a blur." And indeed, they were, within three days of getting the new home under contract, their old Cape Cod house was placed on the market. Within four days of listing it for sale, we had a dozen offers, all significantly over the asking price. Within a week, they had finally gotten their dream home under contract and their old house under contract to sell. Bob and Donna ended up only owning two homes for a matter of a few weeks and they used that gift of time to get a little painting done in their new place and move in a more relaxed pace. Because of a strong plan, they were able to buy their next home low and sell their hold home high, which is the ideal scenario.
Bob and Donna's new carriage home is located in a very nice neighborhood that is much closer to town with all its conveniences. The Homeowners Association takes care of all the landscaping and exterior maintenance. And it officially wasn't a downsize, rather, it was a rightsize; the new home is 650 square feet larger than their previous home. They love the carriage home that has all the important functions accessible on the main living level.  The floor plan is much more open than their previous house, but still offers quiet spaces and privacy. "All that we need here is on the main level. We love it, and it's great how everything is high end, from appliances to the interior design."
When asked Donna was quick to say that the neighborhood "feels like a Norman Rockwell Village." She elaborated that, "The place is beautifully landscaped with walking trails and nature all around, so peaceful".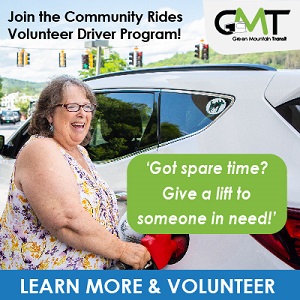 Bob stated that "The community is alive, and our neighbors are always outside walking and talking with one another. It's easy to get to know everybody and they've been very welcoming. We've only been here a few weeks but it's like we've always been here."
According to Donna, "It's all been an exciting adventure". Bob seconded that by saying, "We made out really well."
When asked what about the move proved to be more difficult than expected, both Bob and Donna agreed that it was more mentally taxing to sort through all their belongings and to let some of it go. Bob commented, "it was mentally exhausting, even though we'd been doing it all along." After all the turmoil of moving, I can't imagine doing this in my 80s."
After contemplating on the difficulty getting rid of so much, Donna commented that, "Now that we're we here, we've come to realize that we don't want or need any of that stuff." It's like we're liberated!" Bob concluded, "This was a great transition for us."
I couldn't agree more.
Ben Durant is a leading Senior Real Estate Specialist in the State of Vermont and has a passion for supporting and defending his clients through the process of downsizing, right-sizing, and relocating in Vermont. Ben lives with his wife, Amy, and three children in Williston VT. He can be reached at Ben@TransitionsVT.com or by calling directly at 802-355-6688. Visit his website at TransitionsVT.com.
Related Articles & Free Vermont Maturity Subscription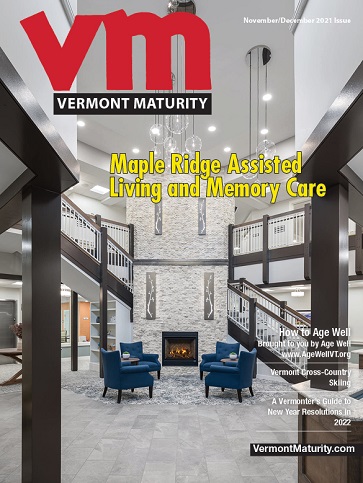 A Vermonter's Guide to New Year Resolutions in 2022
Developing a Winning Exit Strategy with Your Home
How Vermont's Unique History Created an Idyllic Place to Live
Free Subscription to Vermont Maturity Magazine