What's more stressful than the idea of spending a week in jail; for 1 of 10 Americans, moving and selling a home is considered more stressful than jail-time. As a Senior Real Estate Specialist, I spend 52 weeks a year doing my best to take the stress away. Yes, moving is hard. Plain and simple and it can get harder with each decade that passes. But I'll let you in on some of my pro-tips that can make your next move/transition easier and less stressful. This article is my first of three articles in series on my best tips for a successful down-size or right-size transition for boomers and seniors.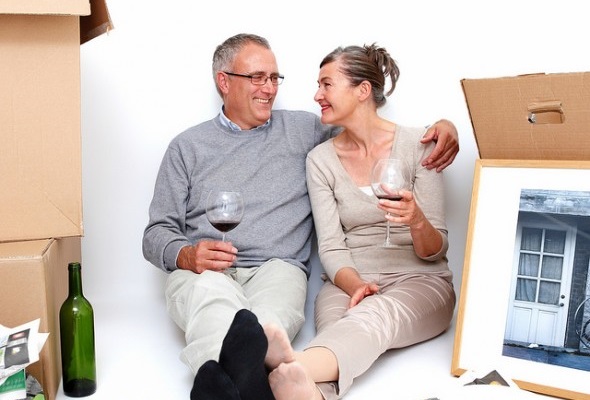 Focus on a Positive Mindset
Establishing a positive mindset early is by far the most important tip that I can pass along to you. Easier said than done, right? Start by imagining yourself high above looking at the big picture of your life. I've helped countless clients through this and it's important to start by knowing everything will work out well in the end and the best possible outcome will be found. In the middle, there will be problems but they will be worked out. Sometimes the problems are big and sometimes they are small. But eventually, all the problems go away. It's how we perceive and deal with problems that can make a transition graceful.
Besides, what other option is there than to be positive? Stressing out over problems can bring out the worst in us. Stress almost never fixes anything and normally makes matters worse. But remaining positive can be difficult when we are overwhelmed. Sometimes it helps to pick a positive person in your life and emulate what they would do. For me that person would be my grandmother Helen who was known for saying "you catch more bees with honey." Helen was born 113 years ago and came from a different time, but she was an incredibly positive role model in my life. I remember talking to her about this when I was in my most pessimistic teenage years. She explained to me that when she was in a difficult situation, rather than reacting, she'd imagine standing at the pearly gate and reflect down on the situation, and she'd know just how to act. Aside from religious connotation therein, the simple perspective of looking at a situation from a distant overview, as others would see it, is enough to help people make a thoughtful decision of how to proceed in a calm and positive manner.
Beyond staying positive ourselves, it's equally important to assemble a team that is calm and positive. Seek the help of others including family, friends, a real estate agent, attorney, and moving specialist that brings calm and positive approach to your life. When you consider your prospective team, reflect on how they affect a room. Do they charge it up, or calm it down? A calm, positive team will make your life better and help you weather any storm. If you interview a professional to help you with the transition, imagine what it'd be like to go to the movies with them, and then imagine the theater if someone yells "fire." Is that person still the right person to have at your side?
If you're transitioning homes with a spouse, or other family member, have the "stay-positive" talk early. Show them this article if you have to. Your spouse or family is likely the most important member of your team and likely the most difficult to control. Get out in front of the issue before it becomes stressful, and you'll likely nip it in the bud.
To conclude, moving will undoubtedly add stress to our lives, but dealing with stress in our lives is inevitable. We cannot eliminate stressful situations entirely, but we can choose how to react to them. Choosing to react in a positive way is by far the best way and will almost certainly yield the best outcome.

In the next two entries to this series, I'll discuss some of my tips on how to stay organized and how to let your new space guide your move. In the meantime, practice that positive attitude until its pandemic proof!
Ben Durant is a Senior Real Estate Specialist® and Owner of Transitions Real Estate. He is dedicated to helping Vermont Seniors and Boomers find their best housing solutions. Ben lives with his wife and three children in Williston. He can be contacted by calling 802-355-6688 or visiting Transitionsvt.com.
Related Articles & Free Vermont Maturity Subscription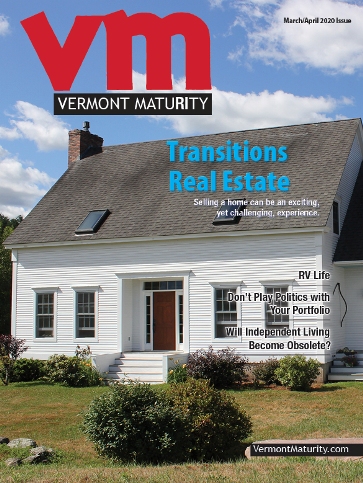 Aging in Place Through Universal Design
Insider Tips to Boost Curb Appeal for your Home
The Secret is Out and People are Moving to Vermont
Free Subscription to Vermont Maturity Magazine