The task of sitting down and/or getting up from soft cushioned furniture is a common problem for many seniors who struggle with arthritis pain and mobility issues. Fortunately there are a variety of home furnishing products and accessories that can help give you a boost.
Having been around for nearly 30 years now "electric recliner lift chairs" are one of the most popular types of senior-friendly furniture on the market today. While they look just like regular recliner chairs, lift recliners come with a built-in motor that actually raises and lowers the entire chair, which makes sitting down and getting up much easier.
How to Choose
With literally dozens of different types and styles of lift recliners to choose from, here are some key points to help you cut through all the options and select a good fit.
Chair size: The recliner needs to fit the person setting in it, so your body size (height and weight), or your husband's, will actually determine the size of chair you need.
Reclining options: Aside from the lifting system, the degree in which the chair reclines is your choice too. Most lift recliners are sold as either two-position, three-position or infinite-position lift chairs. The two-position chairs recline only to about 45 degrees which makes them ideal for watching TV or reading. But if you plan to nap, you'll probably want a three-position or infinite-position chair that reclines almost completely horizontally.
Fabric and features: You'll also need to choose the type of fabric and color you want the chair to be, or if you want any extra features like built-in heating or massage elements, or a wall hugging chair which is great if you're tight on space.
Where to Shop
While there are many companies that make lift recliners – such as Med-Lift, NexIdea, Health Circle, Catnapper, Berkline, Franklin and even La-Z-Boy – Pride Mobility (pridemobility.com) and Golden Technologies (goldentech.com) have been around the longest and have the best reputation. With prices typically ranging between $600 and $2,000, you can find lift recliners at many medical supply stores and online. You'll also need to know that Medicare provides some help purchasing a lift chair. They cover the lift mechanism portion, which equates to around $300 towards your purchase.
If, however, the lift recliners don't appeal to you, here are several other products on the market that might.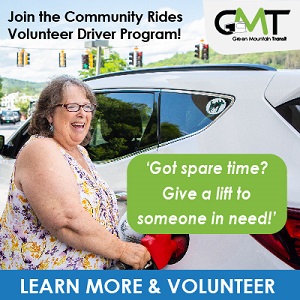 Risedale Chairs: These are open-legged, wing back chairs that are very different from lift recliners because only the seat cushion lifts instead of the whole chair. Made by Uplift Technologies, the Risedale retails for around $500. Uplift also sells a variety of portable seat lifts that can work with any chair in your home or you can take it when you travel.
Couch Cane: Made by Standers, this nifty tool acts as a support handle that makes sitting and standing much easier and it works on both couches and recliners. The base fits directly under the feet of the furniture for sturdy support. Couch Canes sell for around $100 and are sold online at medical equipment sites like medexsupply.com (888-433-2300) and activeforever.com (800-377-8033).
Furniture Risers: Increasing the height of your existing furniture a few inches is another inexpensive way to make it more accessible. Furniture risers typically range from 2 to 5 inches in height, are made of heavy duty plastic or wood, and are inserted on the base of the legs or supports of your furniture. Costs range from a few dollars up to $50 and can be purchased at Walmart and Target, or online.
Jim Miller publishes the Savvy Senior, a nationally syndicated column that offers advice for Boomers and Seniors.
Related Articles & Free Subscription
Hoarding and Clutter Solutions for the Elderly
Naturally Occurring Retirement Communities
Simple Changes to Keep a Home Safe for Aging
Free Subscription to Vermont Maturity Magazine