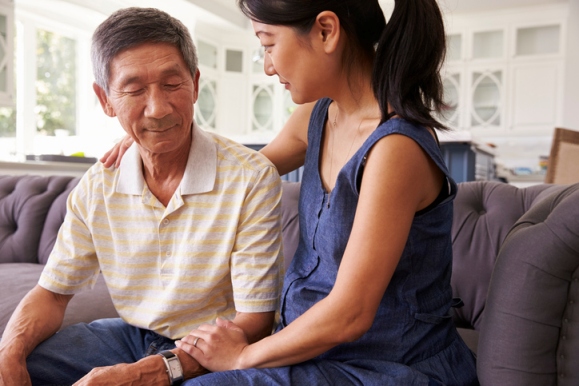 What's the one resource most needed to help relatives and loved ones age with dignity? Information, said Kathi Monteith, Director of Community Relations at The Arbors at Shelburne.
With both her parents and mother-in-law in their mid 80s, Monteith, 56, of Charlotte is herself one of the millions of Baby Boomers facing the challenge of trying to help elderly relatives with important medical and financial decisions. And as a director in a residential care community that serves individuals with Alzheimer's and other memory disorders, she also gets to meet with local families navigating similar challenges.
"Families and caregivers, they need information. That is what will get people through these transitions," she said.
With that in mind, Monteith brought Massachusetts-based financial planner Bob Mauterstock to talk to members of The Arbors and the greater community about his book entitled, "Can We Talk? A Financial Guide for Baby Boomers Assisting Their Elderly Parents."  The author shared his knowledge, gained through 30 years in the financial consulting industry, with about a dozen attendees during the late September conference.
When interviewing clients, Mauterstock asks about their parents' financial situations. He said the answer he hears over and over is: "We don't have a clue." But they should, he said. As the nation's population ages, younger generations are expected to inherit huge savings from their frugal elders, he claims in his book.
"It is projected that over the next 20 years, $25 trillion will pass to the Baby Boomers from their parents," he wrote.
People tend to avoid talking about certain issues until a crisis breaks, Mauterstock said, but the consequences can be detrimental to a family's emotional and financial well-being. Talking ahead of time, despite being difficult, is what he recommends.
"If parents are resistant or even unwilling to talk to their children about money, and children are afraid that bringing up the subject will make them look greedy, where do we go from there? Continuing to avoid the topic is a formula for miscommunication, misunderstanding, and ultimate disaster," Mauterstock warns in the book.
Planning to Talk and Talking to Plan
Monteith and her family are planning for the future of her mother-in-law, who was diagnosed with a form of dementia, she said. They are trying to figure out if she should move from her apartment in a South Burlington independent living community to an assisted living community where she would receive more services and care, she said.
Her parents have medical issues as well and need her, too, she said. Monteith often takes time off from work and finds it difficult to balance the needs of her elderly relatives with those of her teenage children who have school and sports' obligations. Taking time to plan and talk to them so they come up with the right solution has proved beneficial, she said.
In order to converse with elderly parents about their most private affairs – health and finances – adult children need to first address the issues most important to them, Mauterstock explained. "You need to find out how they want to be remembered," he said.
To do that, Mauterstock suggests that the family gather for a special reunion attended only by parents and their children, as well as a person trusted by the parents who can act as facilitator. He calls it "the family meeting."
The family meeting is usually organized by the "alpha child," the one to whom the parents turn when they have to make important decisions. At the family meeting, which sometimes lasts an entire day, the children's first task is to discover the values, life lessons and family stories that the parents want to pass on to them. There should also be time to talk about what will happen to objects of emotional value, and about the wishes to be fulfilled once the parents are gone. "Finally, after all important things are laid out, talk about finances," he said.
Legal Documents and Long-Term Care
During his presentation, Mauterstock gave an overview of the legal documents required to avoid delays and complications when a family goes through the process of transferring financial assets.
For the will, he recommended having it updated and ensuring the executor is alive and aware of his or her role. Money from retirement accounts, annuities, and life insurance is not passed through the will, he warned. It will be paid to those listed in the beneficiary statements. Copies of these statements – usually filed with banks or insurance companies – should be kept at hand, he said.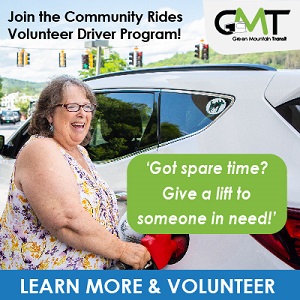 A durable power of attorney is needed when someone can no longer act on his or her own behalf. Each parent should have one of these documents to do things such as transfer money or sign checks on each other's behalf, Mauterstock said. Being someone's wife or husband does not grant that legal authority, he said.
Advance directives are needed to leave testimony of wishes regarding medical care and to name the person who will make medical decisions on behalf of the critically ill individual. Mauterstock suggested checking with a trusted lawyer on the specific names and legal details of all these documents as they vary from state to state. "It's worth the effort and the expense," he said.
Mauterstock's presentation also included advice for long-term care planning. "Do you have a plan if one of your parents gets very ill?" he asked. Even with many care options available, the hard part is paying for it. For example, a rehab center could cost $500 a day, he said.
Medicare has restrictions on when, how much and for how long it will pay for long-term care, depending on each situation. For instance, if the patient was "in observation" at the hospital but was never actually "accepted," Medicare will not pick up the bill, Mauterstock said. "And Medicaid is getting more and more difficult to get," he said.
If your parents are still healthy, long-term care insurance might be a good option. It works in a similar fashion to life insurance in that premium costs depend on the type of coverage and on when the policy is purchased. "You want a policy that provides home care because that is probably where you wanna be," he said. "It's cheaper when you start to pay it a younger age."
Six months in a nursing home costs about the same as all the premiums if the policy is bought at the age of 50, he said.
Burlington resident Helen Douglas, 68, who attended the talk to learn about planning for her own future, said she is still reading the guide. She liked the idea of the family meeting, but since her children live on the West Coast and in Hawaii, reuniting would be hard, she said. Instead, she has visited them one at a time and given them copies of her advance directives, she said.
Still living independently, Douglas is going through the process of giving away some of the objects that have special meaning to her. "It makes me feel good," she said. Praising the work of Mauterstock, she said she really liked the talk.
"He did a very, very good job. I would recommend his book," Douglas said.
This article was contributed by Mariana Lamaison Sears.
Related Articles & Free Subscription
10 Great Phone Apps for Family Caregivers
Financial Support for Caregivers
Tips for Long-Distance Caregivers
Free Subscription to Vermont Maturity Magazine