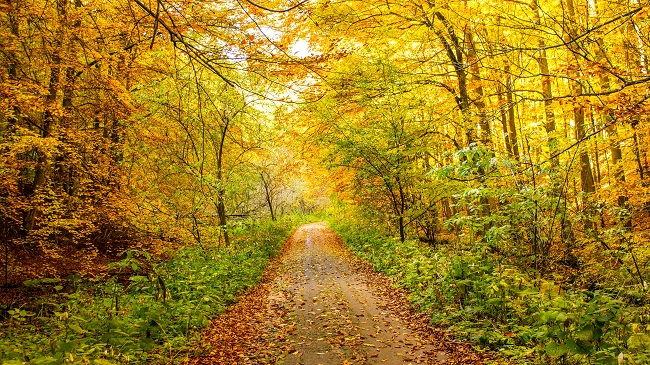 As the fall descends upon the northeast and the green leaves turn a bright red, fiery orange or muted yellow, everyone should take the time to pause and enjoy the show. The magic of nature should never fail to impress us because enjoying the changes to the seasons can be one of life's great pleasures. And, although it might be hard to see another summer come to an end, autumn brings its own sense of wonder and beauty.
Taking a drive to see the foliage is a great national pastime but, sadly, many people take it for granted and that's a shame. One of the secrets to happiness is taking a moment each day to appreciate the little things in life. And autumn can provide some of the most memorable activities you can find if you know where to look. For example, almost every foliage sighting expedition will bring you near a farm stand or orchard where some of the great delights of nature can be experienced firsthand. Some places will allow you to pick your own apples or sell them by the basket and, if you're lucky, offer you a homemade product like fresh pressed cider or apple butter. When was the last time you had a cider donut that was still warm or an apple pie bursting with apples that had just been brought in from the orchard?
My wife is the best baker I know, and nothing beats her apple pie except, perhaps, her pumpkin bread. I am aware of how lucky I am and am very grateful to repeat an autumn ritual that has been a part of our life for over forty-six years. When our children were young, they were full participants in the apple picking and other fall activities like pumpkin carving as well as baking the kitchen treats that they helped create and consumed with great delight. Even as they got older it was one of those things that could never be skimped on as the calendar turned to the days of fall. Grandchildren can add even more to the fun as new memories are made and new traditions are started.
Yes, it's hard to end the summer that is filled with its own unique enjoyment such as swimming and sailing but it's nice to know that the cooler weather of the fall will bring its own warmth as we enjoy the fruits of the harvest and the wonders that the fall season brings. The steamy and humid summer heat gives way to crisp cool weather that, to me, is the most enjoyable of the year. I'll take a fifty-degree afternoon over a ninety-degree day at the beach any day. Although the pleasures of air conditioning cannot be overstated, there's something about a blanket and a fireplace that just seems to win out every time.
Retirement has brought a new appreciation of the fall for me. Truth be told, I was never one who cared very much for school and, as the days of August ended, I absolutely dreaded the start of another year. I have no idea why I disliked the very thought of school but that was just a fact of life for me. Now, with all the days of homework, gym classes and term papers well behind me, I can find tremendous enjoyment in the changing of the seasons and the pleasures of apples, pumpkins and changing leaves. It was probably a personal shortcoming that I was not able to enjoy these things to the fullest back in my youth, but I am making up for lost time now.
Each year I become determined to enjoy the autumn weather to the fullest and everything that comes with it. I don't know about you, but I seem to have more energy during autumn. Brisk afternoon walks and a cup of tea by the fire in the evening are simple pleasures that need to be savored. Finding the best cider donut in your county can be fun for the whole family and finding a new way to use the apples beyond the pies, crisps, pancakes and apple butter can get the creative juices flowing. Is there a better way to start the day than with a cup of coffee and a still warm apple muffin?

There is so much to truly enjoy during coming season. Whether it's a morning walk or an afternoon drive, go out and explore the sights and sounds of autumn. It's time to embrace the fall and get out and make the most of every day. It's time to Enjoy Retired Life!
James Conner retired from Corporate America in 2017. He lives in upstate New York and is the owner of the website EnjoyRetiredLife.com. He can be reached jconner@EnjoyRetiredLife.com.
Related Articles & Free Vermont Maturity Subscription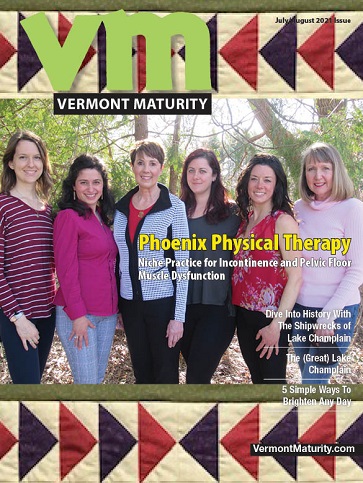 The Bike Trails of Northern Vermont
The Vermont Republic – The Story of When Vermont was an Independent Country
Free Subscription to Vermont Maturity Magazine