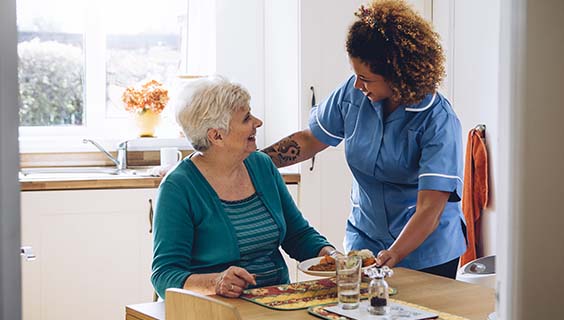 They say one of the hardest things to do is to move to a new home. Giving up a home that you loved, packing up boxes of things that for some reason you feel you cannot part with, and being in a strange new environment is a hard adjustment. Your home is your safe place — moving, even if you are moving up, is difficult to do. Most of us move because there is a change in our life: we got a new job out of town; we expanded the size of our family; or we off to new adventures.
If moving in the best of times is stressful, how about moving in the worst of times? Or worse yet, how about having the conversation with a loved one that they need to move because they are no longer safe at home, but they don't want to move. What do you say to a loved one?
As someone who works in senior services, I know the drill about difficult conversations: it is no longer safe for you to drive or you need supports to enable you to remain independent. I have written dozens of columns and talked to hundreds of people on the topic. All of that fades, however, when you personally need to look at someone you love and tell them the news that they are not safe at home, tell them they need to move where there are people around 24/7, and to tell them that they cannot keep their home or maybe even their pet.
My grandmother is 96 years old. She is independent and proud of it. She has been on her own since her husband died 42 years ago. She lives in a small apartment with her cat. It seems like it was only a few years ago that she was a foster grandparent and was driving from St. Albans to Williston to visit Walmart. However, a few short years can bring a lot of change when you are in your 90s. First there was a concern about her driving — that conversation did not go well. Then there was a fall and a broken hip. Against all odds, she recovered well from hip surgery, made it through rehab and was soon back home knitting dish cloths, over-feeding the cat, baking holiday cookies and living her life. Her life was smaller, but she was still independent and making it work.
Over time, she needed more help. Family members took on their roles. There was someone to pay the bills and go through the mail, set up her medications, clean the house, buy the groceries and do the laundry. It can take a lot to keep someone independent, but you do what you need to do. However, sometimes there comes a point when no matter how much help someone receives, it is just not enough.
What do you do when someone's mind starts to fade and the simple things in life they used to enjoy they can no longer do? What do you do when they start exhibiting dangerous behaviors? It is sad when a loved one no longer remembers you, it is sad when they can no longer knit or bake. It is sad when the memories of their husband and children fade. But it is scary when someone forgets to eat, starts to burn baking pans (nearly starting fires), when they don't take or overtake their medications, when they no longer understand how to use the phone to call for help, when they forget how to cook and call and say they are hungry. Sad things happen, but scary things are dangerous.
My grandmother went to the hospital because she stopped eating — while there, we found out she had a small heart attack. She is now in rehab and the family is trying to find the best option for her to live with independence and dignity, but be safe and well cared for. I have learned a huge lesson in all of this. Telling people what options they have and telling them how to have difficult conversations is easy. Being the one to make difficult decisions and have difficult conversations with your loved one is heartbreaking.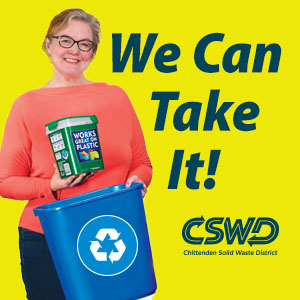 Dementia robs us of so many things and one of them is the ability to be able to live the life we had planned. When you are no longer able to make sound decisions for yourself, your family is left trying to figure out what is the best option and what you would want to do.
Finding a good assisted living facility, especially if you are not able to private pay, can be challenging. Find facilities that are close to family and friends. Visiting people with diminishing physical and mental abilities can be depressing as we want to remember loved ones as they once were. However, the emotional attachment to family is still there even after the memory is gone. People may forget names and faces, but sensing they are loved is never gone. Find homes that offer good care and well maintained facilities. Remember this will be your loved one's home — their last home — so find a place that they can be as comfortable as possible. Many assisted living and nursing home facilities today offer excellent food, activities and outings to make the residents stay as happy as possible. Your loved one will adjust to their new surroundings and you will have to adjust to the new normal with your loved one.
Guilt is a tricky thing. We make ourselves feel bad for doing what we know we have to do to keep our loved ones safe. Remember when you were raising your children, being your child's parent was more important than being his or her friend. You need to look out for your loved ones no matter what age. As you go down this path with your parents and grandparents, let it remind you that life is short. We all need to enjoy every minute and we need to plan for our future so we do not put our loved ones in the position of making these difficult choices. You are not alone. There are case managers who can help your family with these difficult transitions and there are workshops to help family caregivers. Ask for help as you maneuver down this emotional path.

Sarah Lemnah writes on senior issues for CVAA. For more information on services for seniors call the Senior HelpLine at 800-642-511.
Related Articles & Free Subscription
Aging in Place Through Universal Design
Rightsizing is Different than Downsizing
Steps to Stay Independent When You Live Alone
Free Subscription to Vermont Maturity Magazine