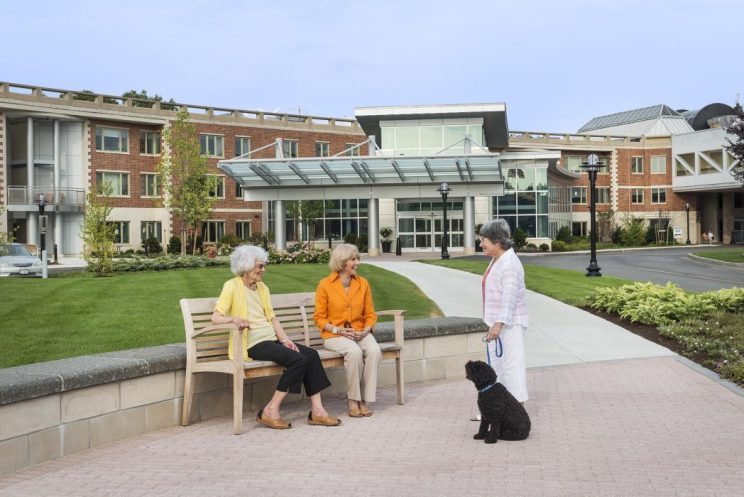 I found myself watching "Cocoon" (Ron Howard, 1985), again after all these years. Its initial scenes of retirement community life seem to jump from the screen, its colorfully clad men and women joking and dancing and flirting. Two men engage in locker room humor as they stroll down a hallway to see a friend; a few ladies roll their hips in mock seduction as they burn calories to pop music behind an instructor.
Despite the 1980s Hollywood chic, what came to mind was a real-life sentiment from Rick Grimes, president and CEO of Washington-based Assisted Living Federation of America, who I'd interviewed the day prior.
"When (people) move to a senior living community, their life changes. They become socially active, make friends, and start to take better care of themselves," he said. "People often live at home by themselves in a house too big for them after their spouse has passed away," he said. "They become socially isolated, may not take their medications properly, and often live in potentially dangerous situations — for example, trying to go up and down stairs. They might live a poor quality of life, and can get depressed."
In the culture of senior living options — independent living communities, retirement villages, nursing homes, memory care or continuing care — the peer group looms tantamount to medical assistance. For a family that can no longer look after an ailing loved one in their home, or a single senior or couple for whom an isolated environment isn't ideal, the daily energy and support offered within community is life-giving. And of course, as with the "Cocoon" coterie, opportunities for dancing and flirting are therapeutic at any age.
Yet in 2013, as we continue to clear the smoke of the Great Recession, the senior living industry faces setbacks and concerns manifesting in new trends. Medicare and social security cuts at the federal level, combined with facility funding cuts at the state level; a dip in occupancy numbers while creative solutions for aging in place increase; and efforts to meet evolving technological standards lie among top concerns.
On April 10, the New York Times article, "Health care and military spending bear the brunt of proposed cuts," reported that President Obama's "budget would require $57 billion in higher payments by Medicare beneficiaries, cut $306 billion in projected Medicare payments to health care providers and squeeze $19 billion out of Medicaid, the program for low-income people." [As of this writing no official budget has been approved.] In Vermont, cuts that took effect on Oct. 1, 2012 precipitated the loss of $16,000 in state funding and more than $50,000 in federal funding for senior care, according to an August 17, 2010 Brattleboro Reformer article, "State, federal budget cuts threaten senior services."
Industry Leaders are Optimistic
Journalist George Yedinak at Senior Housing News writes, "After almost four years of economic challenges, the United States is starting to show further signs of recovery, but increasing costs and funding cuts are the 'new normal' for senior living. The senior living industry feels that this shift is not a new normal but is just the business reality of caring for aging Americans. With these signs and the slowly improving housing market, providers, communities and consumers are finding confidence as a new foundation congeals." ("Top Ten Trends for Senior Housing 2013," January 7, 2013)
"We are not struggling. Business is growing," Grimes said.
"Yes. The recession did impact the ability of some seniors to move to an assisted living community because, in part, they couldn't sell their home or it was reduced in value," he said. In 2009, the national average for a private room at a nursing home was $219 daily, or $79,935 annually, while a semi-private room was $198 daily, or $72,270 annually. A one-bedroom apartment or private room with private bath in an assisted living community averaged $3,131 monthly, or $37,572 annually. Many were unable to meet costs. Seniors stayed in their homes longer, and attractive alternatives to the standard housing model emerged, such as "granny pods," or MEDCottages, which at an $85,000 to $125,000 one-time fee is a fraction of ongoing facility rates.
But in late 2009, America's real estate market began a steadying ascent due to interest rates being historically low, and senior housing construction and investment increased.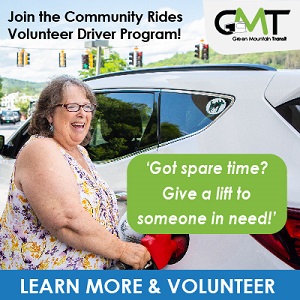 Building Design and Construction reports, "The senior housing segment fell off the cliff along with the rest of the housing market during the recession, but it has bounced back in the past couple of years. In 2011, this market had its best performance since its peak years of 2006–2007, with more than $25 billion worth of transactions closed." ("8 trends shaping today's senior housing," January 3, 2013) ALFA cites 2008 as a peak year, showing figures that assisted living construction activity in 2013 has surpassed. ("Housing Fundamentals and Trends in Senior Living," Assisted Living Surpasses Prior Peak graph, May 7, 2013).
Given re-invigoration of investment and the rise of supply to meet demand—10,000 Americans turn 65 every day— how are these new facilities envisioned, how will they deal with federal cuts, and how will computer and Internet technologies and natural wellness trends be integrated, cultural developments that push older buildings and standards toward obsolescence?
The future of affordability may look something like the new Dana Strand Senior Living Apartments in Los Angeles. Designed by KTGY Architects for ROEM Development Corporation, the Leader in Energy and Environmental Design Gold-standard, 100-unit complex repurposed an underutilized urban infill site. Its one-bedroom apartments measure 540 square feet. The $22.3 million community features wellness programs, a computer center, media room, lending library, and a common room. Residents can take ESL and computer classes. ROEM Development Corporation works with low-income seniors receiving project-based Section 8 rental subsidies. Variations of this model can fit both independent and assisted living.
Said Grimes, "Everyone wants to live at home. But these communities are purpose-built for seniors and are thus inherently safer, with, non-skid flooring, handrails, no stairs. Note the use of 'community' instead of 'facility'. A facility implies institutional care, and no one wants to live in an institution. The community becomes home." Here's wishing for affordable and functional homes in 2014 and beyond.
This article was contributed by Clara Rose Thornton.
Related Articles & Free Subscription
10 Reasons It's Worth Every Penny to Retire in Vermont
Beginning Retirement in Vermont
Will Independent Living Become Obsolete?
Free Subscription to Vermont Maturity Magazine