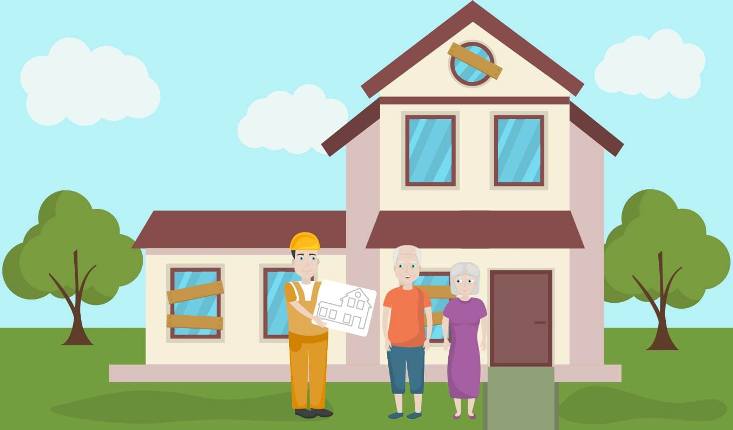 Americans of all ages value their ability to live independently. Today, people can live on their own for many years — even as they grow older and start needing help with everyday tasks. This is called aging in place.
Creating a plan, and making adjustments along the way, can prevent unexpected events from turning into crises that compromise one's ability to live independently. Being aware of health management options, creating a financial blueprint, and making accommodations to living spaces can all make a big difference in someone's ability to live in the place they choose as they age.
Among the many uncertainties in life, there are two incontrovertible certainties: we will get older; and we will die.
As a cancer survivor who works frequently with the elderly, Scott Funk is acutely aware of these facts of life.
"Retirement is a journey that we take. We don't know how far we're going to go or how long it takes, but we know we're not coming back alive," said Funk. "Our society sees death as a failing, but it's really how the game is planned."
Funk, also known as "The Reverse Mortgage Guy" for his work with home equity conversions, writes a monthly newsletter advocating the concept of "aging in place," a holistic life strategy designed to help seniors avoid leaving their homes if that is their desire.
"Aging in place means aging in the place you want to age," Funk explained. "So aging in place isn't so much about not going into a home; it's about controlling the environment so you can age independently for as long as possible. And for some people, aging in place means moving to a more age-appropriate house."
Funk said the aging in place movement has been a product of the fact that the baby boomers are no longer babies.
"Boomers don't want to do what they did to their parents. We put mom and dad in a home and thought that was a good idea," said Funk. "None of us volunteer to leave our homes; when we leave, we usually leave abruptly."
Sarah Lemnah, communications and development director with the Champlain Valley Agency on Aging, said one of the roles of the CVAA is to help prevent seniors from having to suddenly and involuntarily leave their homes.
"All of our services are geared to help seniors stay in their homes," Lemnah said. "It's making sure they're aging in the location they wish to, and the majority of the people are trying not to go into a nursing home facility."
Lemnah added that the earlier a person accepts the fact that they're getting older, the greater the likelihood is that they'll be able to stay in their homes.
"We like it when people call early in the process when they're still healthy and active," she said. "But a lot of time people call when they're in a crisis, so then we help them get the support and services they need."
In many cases, home modifications – such as wider doorways or wheelchair accessible bathrooms – need to be made before one can age in place.
Tom Moore, owner of the Underhill Center-based Tom Moore Builder Inc., said his company does many renovation projects to make houses aging-in-place-friendly, and for new homes, he recommends an architectural philosophy called universal design, which makes homes accessible for people with disabilities while still maintaining a unified aesthetic.
"(Universal design) is becoming more and more popular because the cost of living at an assisted living home is more and more expensive," Moore said.
Moore said he used universal design when building his own house, which won the 2011 "Most Innovative Design Build" and the "Energy Efficiency Award" from the Home Builders and Remodelers Association of Northern Vermont.
"It's a house to perform for a lifetime," said Moore. "How many people have friends who are impaired and they can't even invite them over because their bathroom isn't designed for that?"
Yet even with a senior-friendly house, there comes a time for many seniors when living alone in one's home is no longer feasible.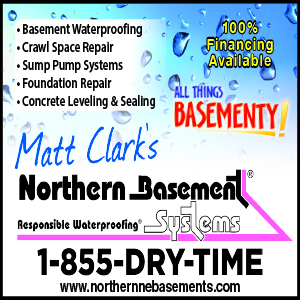 That's where companies like Home Instead Senior Care come in.
"Our caregivers provide various non-medical services for seniors in their homes, to really allow them to remain independent, and more importantly, safe in their home," said Patrice Thabault, owner of the South-Burlington based branch of the Home Instead franchise.
Thabault has over 150 caregivers working for her across five Vermont counties, providing services such as running errands, escorting seniors to doctor's appointments, keeping house and cooking meals.
Paying for those services is another story.
"Unfortunately, your health insurance will pay for a medical need in the home, but it won't pay for other important things that you need in order to stay in your home," Thabault said. "A long-term care policy will pay for things non-medical in the home, but your Medicare isn't necessarily paying for care in the home."
Ironically, less affluent Vermonters who qualify for Medicaid can receive benefits for in-home care.
"The Medicaid waiver program – the Choices for Care program – enables care providers to go into people's homes if they qualify to be in a nursing home," Lemnah said. "So they have a choice if they want to go into a nursing home or stay at home and get home health services. So Vermont was at the forefront of that a few years back."
But for some seniors – particularly widows or widowers whose spouse handled the finances in the marriage – day-to-day money management is a more pressing concern than insurance.
"There are a number of seniors who if they didn't have someone helping them with their day-to-day personal finances, they wouldn't be able to remain in their own home," said Robyn Young, owner of the Williston-based Money Care LLC.
A professional daily money manager, Young assists seniors with the money basics necessary to age in place – from paying utility bills to having enough cash on hand for the weekly groceries.
"One of the big things I do is I help people keep track of their cash flow and manage that and their bill- paying in relation to that," Young said.
Funk summed up the myriad components of aging in place by stressing that one needs to be proactive in planning for the future, and be accepting of the fact that aging is a part of life.
"The trick to aging in place is being ahead of the curve," Funk said. "We're all aging in place. All of us are doing it all the time. All of us need to be making adjustments all the time."
This article was contributed by Luke Baynes.
Related Articles & Free Subscription
Aging in Place Through Universal Design
Simple Changes to Keep a Home Safe for Aging
Free Subscription to Vermont Maturity Magazine