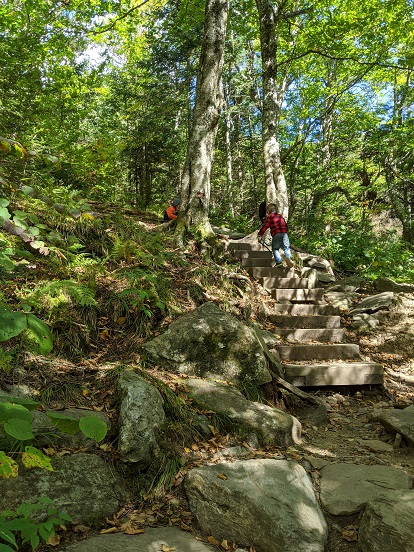 Make a plan, take a hike. Hikers of all abilities have several excellent resources to plan their next adventure.
The Green Mountain State, of course, has an abundant selection of hiking options. The hardest part may not be navigating the terrain but deciding which trail to try next. Luckily, Vermonters have several helpful tools to map out their adventures.
Available resources include local websites and trail guides, downloadable apps, books and outdoor clubs. Below is a sample of resources that cover trail systems statewide. In addition to these, many Vermont towns and counties maintain trails as well. Check with your local town office or conservation group to find hidden gems in your own hometown.
Hike the Parks
The Vermont State Parks website has an easy-to-read guide of the hiking trails at state parks. Users can find parks in their region and then see trail details including mileage, difficulty, estimated hiking time, terrain description and whether the hike is kid friendly.
Hikes at Vermont State Parks range from easy lakeshore trails to steep climbs up Vermont's tallest peak, Mount Mansfield. See the guide at Vtstateparks.com/hiking.html.
Locally Made and Verified Interactive Maps
Trail Finder is a homegrown and free interactive mapping site of more than 700 trails in Vermont and New Hampshire. The website can be used to find hiking and walking trails, as well as biking, cross-country skiing, snowshoeing and even paddling trails. Users will find detailed descriptions of the trails as well as see photos and comments posted by other hikers.
The website also offers information about attractions and businesses near hiking destinations.
Trail Finder is now overseen by the Upper Valley Trails Alliance in collaboration with other partner organizations. Trail managers help create and manage trail information on the website so users can be confident descriptions are accurate.
Trail Finder users can create an account to track their hikes, earn virtual badges and make lists of future hiking plans. See more at Trailfinder.info.
This Club Knows Hiking
For more than 100 years, the Green Mountain Club has been encouraging people to enjoy Vermont's mountains. The club founded and maintains the Long Trail, which runs the length of the state and is the oldest long distance hiking trail in America. Today the club also maintains the section of the Appalachian Trail in Vermont and trails in the Northeast Kingdom. In addition to all that, it is a great resource when planning a hike.
The Green Mountain Club publishes several maps and guidebooks including the Day Hiker's Guide to Vermont. On the club's website there are trip planning resources and suggested hikes.
The club also maintains two visitor centers where hikers can find more information, plus rental cabins for overnight hikes. Though curbed by Covid-19 in the last year, the Green Mountain Club also hosts group hikes.
Green Mountain Club members support the efforts and enjoy additional benefits. See more at Greenmountainclub.org.
There's an App For That
Of course, there are trail map apps available for smartphones. Vermont trails can be found in the database in the San Francisco-based AllTrails app, which claims to be the world's largest collection of trail guides. An account is required to use the searchable database, which lists 635 trails in Vermont. Maps can be accessed free of charge, but paid subscriptions allow maps to be printed and other benefits. Find more info at Alltrails.com.
While online tools are excellent for planning hikes and for education, physical maps and guidebooks are still encouraged for on-the-trail consultation. Protect yourself from spotty cell service, technical malfunction, and inaccurate information by seeking out physical guides. Most Vermont bookstores and outdoor gear retailers sell guidebooks and maps, and the state parks and visitor centers often have paper maps. The Green Mountain Club's guidebooks and waterproof maps can be found in stores and on the club's website.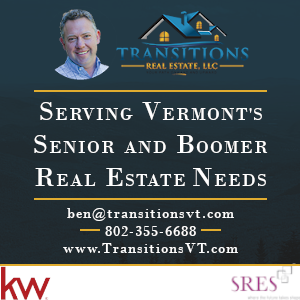 Accessible Vistas and Trails
Not all of Vermont's peaks and scenic vistas require a rugged hike to enjoy. Some are accessible by car or wheelchair. Paved toll roads, converted rail trails, and wheelchair friendly boardwalks are among the options. Find a list of accessible trails compiled by the Green Mountain Club at Greenmountainclub.org.
Suggested Hikes
Barnes Camp Loop, Stowe, 1.5 Mile Loop
From the Green Mountain Club: "The loop starts at the historic Barnes Camp on the new ADA accessible boardwalk then continues on the white-blazed Long Trail. In 0.3 miles, turn right to follow blue blazes towards the picnic area. At the next intersection, hikers can head towards the picnic area for lunch, or continue to the right following the blue blazes towards a river crossing that can be difficult in high water conditions. After the river, follow the trail to the intersection with the Long Trail, where you will turn right to follow the white blazes back to Barnes Camp."
Mt. Philo, Charlotte, .75 Miles to Top, 3.8 Miles of Trails Total
Mt. Philo State Park offers drivable and hikable access to the top of 968-foot-tall Mt. Philo. The hike to the top of Vermont's first state park is relatively short and moderate, about 1 to 1.5 hours according to Trail Finder. The reward at the summit is a stunning view of Lake Champlain and the Adirondack Mountains. More info: Vtstateparks.com/philo.html.
Cantilever Rock, Underhill State Park, About 1.5 Miles One Way
From Underhill State Park take the CCC Road, an easy winding gravel road incline for about 1 mile (or take a bisecting shortcut called Eagle's Cut Trail to CCC trail) to the Sunset Ridge Trail. About a half mile up the moderately difficult Sunset Ridge trail you will find the Cantilever Rock side trail, a short but rocky hike from the intersection to see a massive rock jutting almost incomprehensibly out of the side of the mountain. More scenic vistas can be had from a scramble up a massive boulder below Cantilever Rock. More info: Vtstateparks.com/underhill.html.
Stowe Pinnacle, Stowe, 3.5 Miles
According to Trail Finder: "The Stowe Pinnacle Trail warms up on a false-flat grade for about 0.5 miles before ascending a steep staircase-like climb through a mixed hardwood forest. Halfway up the trail, there is an overlook spur with views to the west of Mount Mansfield. The trail then continues on a short distance to the Hogback Trail junction. The trail then levels out a bit and treks through a thinner forest up to a bald rock summit. Mount Mansfield looms to the northwest and Mount Hunger to the south; on clear days other Green Mountain peaks are visible as well."
Hikers may also run into a golden retriever named Sampson who frequently makes the hike himself without his owners.
Clover Whitham has been a journalist at Vermont newspapers for more than a dozen years and is now a freelance writer and editor near Burlington.
Related Articles & Free Vermont Maturity Subscription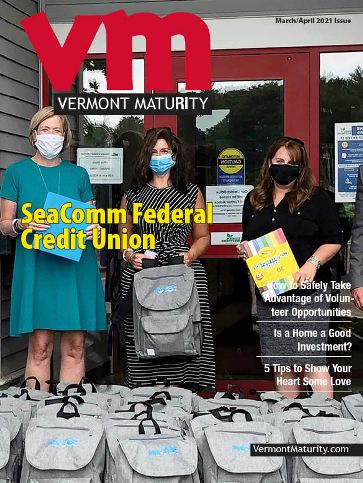 The Bike Trails of Northern Vermont
The Vermont Republic – The Story of When Vermont was an Independent Country
Free Subscription to Vermont Maturity Magazine