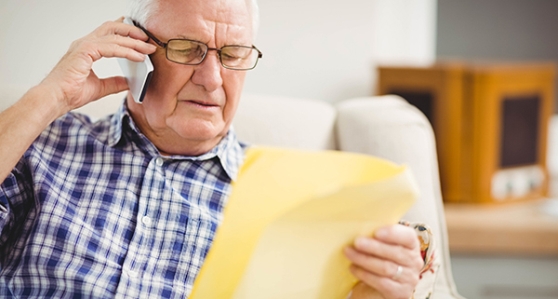 Fraud targeting senior citizens is a growing concern as millions have fallen victim to scammers. Better Business Bureau encourages families to keep the lines of communication open with their elders regarding finances and to recognize some common cons targeting senior citizens.
According to a June 2010 survey by Investor Protection Trust, more than 7.3 million senior citizens —roughly 20 percent of Americans aged 65 or older — have been taken advantage of financially.
BBB warns against the following five scams that commonly target senior citizens:
Sweepstakes and Lottery Scams
Typically, the victim receives a letter in the mail stating they have won a lottery or sweepstakes; it might even claim to be from Publisher's Clearing House or Reader's Digest. The letter instructs the victim to deposit an enclosed check and then wire a portion back to the company to cover taxes or administration fees. While the funds will initially show up in the bank account, the money will be removed when the bank determines the check is fake. The victim is out whatever they wired back to the scammers.
BBB Advice
Never wire money to someone you don't know. You should never have to send money to receive any winnings from a lottery or sweepstakes.
Medicare Scams
Navigating the Medicare system isn't easy and some scammers will look for any opportunity to take advantage of the confusion. Commonly, a scammer will claim to be with Medicare and ask for personal information such as Medicare, Medicaid, social security, credit card or bank account numbers. The victim might be given any number of excuses to provide this information including that an error needs to be fixed, that he or she is part of a survey or eligible to receive free products or can sign up for a new prescription drug plan.
BBB Advice
Remind your elderly family members that Medicare will never call to ask for sensitive personal financial information. If you suspect fraud contact your local police or the Health and Human Services Office of Inspector General at 800-HHS-TIPS.
Bereavement Scams
Scammers will often try to take advantage of the increased vulnerability of senior citizens who have recently lost a loved one. In one recent example, a mother and daughter team in Ohio would find targets by scouring the obituaries. They would then call the widow or widower and claim that their spouse had outstanding debts that needed to be paid immediately. Victims would then provide a blank check or credit card.
BBB Advice
Offer help to elderly family members if they have recently lost a loved one and are inexperienced in managing finances. If you are uncertain about owing a debt when collectors call, ask for written confirmation.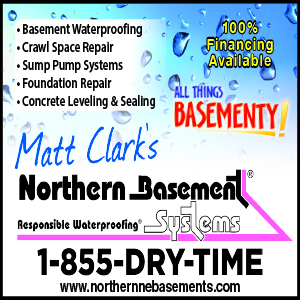 Deceptive Professionals
While many scams targeting senior citizens might not have a face, some scammers will be invited in the front door including technicians, contractors, chimney sweeps, air duct cleaners and other services. Some professionals will lie about the extent of the problem or claim safety issues and then inflate prices for unsuspecting senior customers.
BBB Advice
Always research a company with BBB before you hand over any money and report any deceptive services to your BBB, local law enforcement and the state Attorney General. You should also ask for local references.
Investment and Work-at-Home Opportunities
Promises of easy money often target older adults because they may be looking to supplement their income. The pitch might come in the form of an investment opportunity that promises big returns, or as a way to make money at home for an upfront cost. Regardless of the specifics, the victim is offered what sounds like a great opportunity but the extra income never materializes.
BBB Advice
Always research any work at home opportunity with BBB and your local Attorney General's office. Beware of investment or money-making offers that seem too good to be true or use high pressure sales tactics to get you to sign up immediately.
For more advice on avoiding scams and fraud visit Bbb.org.
Related Articles & Free Subscription
AARP Warns Against Spread of Coronavirus Scams
Holiday Scams Abound. Be Prepared!
Free Subscription to Vermont Maturity Magazine