Hard cider is growing in popularity and the nation's most widely distributed hard cider, Woodchuck Draft Cider, is made right here in Vermont. Woodchuck is handcrafted with apples that are pressed to juice, fermented and cold-filtered using techniques found in the early days of American cider making and similar to how wine is made from grapes. Woodchuck's master cider maker, Greg Failing (and creator of the original recipe back in 1991), then offers his personal touch in hand-crafting each batch in a process closely related to that of craft beers.
Hard cider's history in Vermont dates back to Samuel de Champlain's travels through Northern New England en route to his namesake, the Champlain Valley. The harsh winters left much to be desired as dried and salted meats were the exclusive food . Cider, their only source of anything harboring fruit, was dispensed in frozen blocks and melted for occasional relief from ice and snow melted for water. Known then as hard farmhouse cider, the beverage became commonplace among early French Canadian settlers. Two hundred years after Champlain's voyage, Vermont boasted 125 distilleries producing cider brandy. Another 200 years later, Woodchuck Draft Cider produces the majority of the nation's hard cider and is located in Middlebury,Vermont.
First hand-crafted in Proctorsville, Vermont in 1991, Woodchuck has been a naturally gluten-free beverage since it's creation and is now a favored alternative for people with wheat allergies and celiac disease – both as food pairing beverage with meat, poultry, and fish and as a key ingredient in soup, stews, sauces, and desserts.
Woodchuck Cider is active on both Facebook and Twitter, and fans across the country have contributed some of their favorite ways to cook with Woodchuck:
• Marinate bratwurst and sausages in Woodchuck Amber Cider
• Use Woodchuck Granny Smith in beer bread
• Venison roast slow cooked in Woodchuck Dark & Dry
• Woodchuck Pear Cider pork chops
• Substitute Woodchuck any place you use cooking wine or sherry
A few fans have been experimenting with various Woodchuck flavors in apple pie!
Fan Recipe
Woodchuck Cider Bread
submitted by J. Hunt)
Preheat oven to 375. Spray loaf pan. Mix 2 cups of self-rising flour, 1/3 cup of sugar and 1 12oz bottle of Woodchuck Draft Cider. Pour mix into loaf pan. Bake at 375 for 35 minutes. Great "beer" bread and also makes an excellent bread bowl.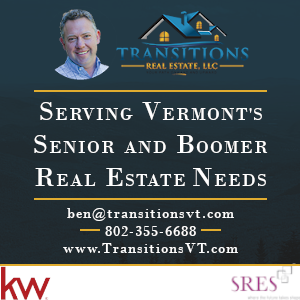 Woodchuck Cider Stew
1 lb stewing beef
3 tsp. flour
3 tbsp. oil
1 tsp. salt
½ tsp pepper
1 tsp. allspice
1-2 cups Woodchuck Draft Cider
2 tbsp. ketchup
2 large onions
3 large potatoes
2 large carrots
2 stalks of celery
Place flour, salt, pepper and allspice in a plastic bag. Place a few pieces of beef at a time in the plastic bag; shake to coat. Brown meat in oil; add Woodchuck Draft Cider and ketchup. Cover and cook slowly for 1-1 ½ hours or until meat is tender. Cut onions, potatoes, carrots and celery into bite size chunks; add to meat and simmer for 30 minutes more. Thicken stew as desired. Serve with hot biscuits or in soup bowl! Serves 6.
More recipes are available at Woodchuck.com/incider/recipes.
Related Articles & Free Subscription
The Health Benefits of Red Wine
Free Subscription to Vermont Maturity Magazine