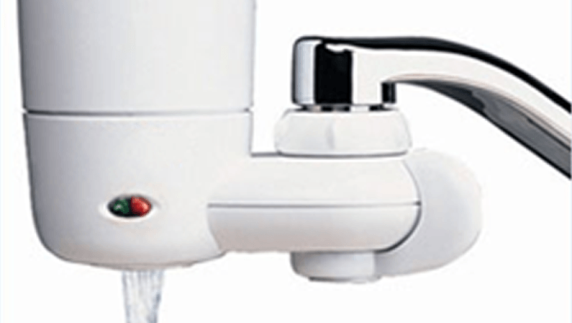 Americans are lucky enough to have the luxury of clean drinking water. It flows into our homes without our even noticing until we receive our monthly water bill. But even though our tap water is drinkable, we shouldn't ignore that it still may contain unhealthy elements. It is wise to have your water tested periodically, even if you think it looks and smells fine. Americans too often assume their tap water is free from pollutants because it is coming from a municipal water supply or a deep artesian well, however both of these occasionally are found to contain dangerous chemicals, parasite cysts and coliform bacteria. In some cases, the water may be safe to drink but have a funny taste or odor. Other times the water may taste and smell fine but contain iron, rust and sedimentary material. This floating matter not only looks unappetizing at the bottom of a glass of water but also can turn your dishwater a rust color and clog your faucets.
Fortunately, there are a variety of water filters that can address most of the issues found in tap water. Which you choose to purchase depends on the results of your water tests and your specific household needs.
Water Filter Types
Water filters come in a variety of types and styles to address varying tap water issues. There are faucet-mounted water filters, under-sink water filters, countertop water filters, reverse-osmosis water filters, activated carbon filter water filters, ultraviolet water filters and whole-house water filters. Whole-house water filters are probably the best solution because they address the needs of the entire home.Whole-house water filters have multiple benefits. They not only can remove a wide array of pollutants but also are ideal for removing iron, rust, sedimentary particles and some heavy metals. Some models also can support the removal of chlorine, hydrogen sulfide, parasite cysts and volatile organic compounds.
The benefits of expelling these unwanted elements and purifying your home's water go far beyond just health and taste. In fact, a good whole-house water filter can pay for itself. Sediment particles wear away at your appliances and clog your faucets. By purifying your home's water, your dishwasher and washing machine will become more efficient and have longer lives. Your shower experience will become more enjoyable, as well. The shower head won't become clogged, so you can enjoy the full force of your home's water pressure. Purchasing a whole-house water filter also will enable you to save money on your grocery bills. Many people don't realize that water itself is a cleaning agent and that soap exists merely to facilitate water's cleaning. If only pure and clean water is coming into your home, you won't need nearly as much soap to wash your dishes, clothes, hair and body. A filter that keeps your family safe, keeps your water tasting great and keeps your bills low is a filter worth installing.
When selecting a whole-house water filter, check out what type of contaminants different ones can remove and the maximum flow rate they can support. Keep in mind that the more water that can flow through the filter the less efficient it is at removing pollutants.
Whole-house filters are installed in the main water supply line into the home and can cost between $40 and $2,000. Typically, a plumber is required for the installation of a whole-house water filter because the main water supply line in the home needs to be cut. That being said, the above-average do-it-yourself homeowner also can do the job.
In regard to maintenance, a water filter's replacement cartridge is fairly inexpensive and easy to replace. The process of changing out a cartridge basically involves shutting off the valve on the water filter itself, twisting off the lower base unit, cleaning the base unit, swapping in a new cartridge, reattaching the base unit to the top portion of the filter, and turning the valve back on.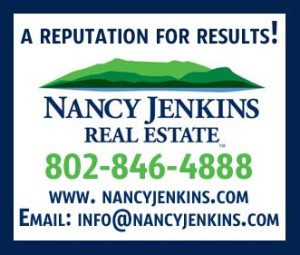 Voilà! Pure water is flowing again.
Mark J. Donovan's is the owner of HomeAdditionPlus.com.
Related Articles & Free Subscription
Energy Efficiency Remodeling Saves Money…and the Environment
Quick, Easy Fix-Ups To Make Your Home Look Better and Sell Faster
Water is the Most Misunderstood and Neglected Nutrient
Free Subscription to Vermont Maturity Magazine