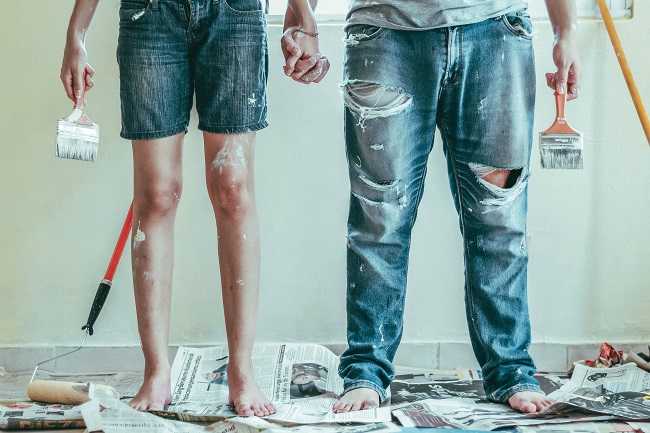 When it comes to selling your home, first impressions are crucial. If you've been in your home for more than a decade, it's very likely the paint color and conditions date your home. One of the most effective ways to enhance your property's appeal and make a lasting impact on potential buyers is through the strategic use of color in your interior and exterior spaces. Painting your home with the right colors can create an inviting and desirable atmosphere that will leave a lasting impression on prospective buyers. Keep reading to learn more about the art of color selections that just might help you transform your home into a marketable masterpiece.
A common mistake is for homeowners to look to the current trends in colors. Each year, all the big names in the paint industry launch their paint color of the year. Without fail, it's a bold color that will grab your attention but won't necessarily sell your house better. Yes, choosing these colors might detract from the value. According to the professional color consultant, Betsey Dempsey of Color Concepts in Shelburne Vermont, there's a huge difference when choosing colors for living in a house vs. selling it. She refers to this concept as "dwell vs. sell". According to Ms. Dempsey, bold probably shouldn't be your first choice when choosing colors to help you sell.
Neutral Palette for Broad Appeal
When aiming to sell your home, a safe and effective approach is to stick to a neutral color palette. Neutral colors create a blank canvas that allows potential buyers to envision their belongings in the space. That doesn't mean you should choose to go with plain white walls. According to Betsey Dempsey, many real estate agents will recommend homeowners go with a plain white. Dempsey also says this can be a real disservice to sellers and will just make a house look sterile and uninviting. Instead, choose a soft neutral color with subtle undertones that work to coordinate with other colors in the house. Ms. Dempsey will often start with the kitchen which tends to be the hub of the house. She will start by coordinating wall colors that work with hard-to-change items like countertops and move outwards from there. Neutral colors with character can create a sense of calmness and spaciousness, making rooms appear larger and more inviting. The key is to keep the accents subtle and consistent, so they complement other components of the house.
Don't Overlook Sheen
Another common paint mistake is choosing the wrong sheen. For decades, most homeowners would select an eggshell – for virtually all surfaces in the home. According to Ms. Dempsey, choosing a matte finish is the right choice for walls and will make your house look more refined and elegant. Despite common misconceptions, matte finishes can be cleaned. Beyond that, they can be touched up better than other sheens. Sheens like an eggshell or semi-gloss degrade over time and touch-ups will stick out. Matte finishes don't change over time and touch-ups will blend well without sticking out like a sore thumb.
Exterior Curb Appeal
The exterior of your home is the first thing potential buyers will see, so it's critical to make a positive impression. Choose a classic and timeless color scheme for the exterior, such as a neutral base color with contrasting trim. A fresh coat of paint can significantly improve your home's curb appeal, making it stand out in the neighborhood and attracting more interested buyers.
Creating a Sense of Flow
When selecting colors for different rooms, aim to create a sense of flow and cohesion throughout the house. Transitioning between spaces with clashing colors can make a home feel disjointed and less appealing to potential buyers. Use a consistent color scheme to create a harmonious and visually pleasing transition from one room to another, enhancing the overall flow of the property.
Light and Bright
A well-lit home appears more welcoming and spacious. Light colors reflect natural light, making rooms feel brighter and more open. Keep this in mind when selecting colors, especially for rooms with limited natural light. If your home lacks adequate daylight, choose lighter hues to compensate for the lack of brightness.

Professional Help
If you're unsure about color selection or the best color palette for your home, don't hesitate to seek the help of a professional color consultant like Betsey Dempsey. Experts like Betsey have experience in creating color choices that appeal to potential buyers and can guide you through the color selection process.
Conclusion
Painting your home to sell is a strategic and powerful way to increase its market value and appeal to potential buyers. Stick to a neutral base, incorporate subtle accent colors, and aim to create a sense of flow throughout your property. Remember to consider your target market and seek professional advice if needed. With the right color selection, you can transform your home into an irresistible, marketable gem that will leave a lasting impression on buyers and increase your chances of a successful sale.
Ben Durant is a leading Senior Real Estate Specialist in the State of Vermont and has a passion for supporting and defending his clients through the process of downsizing, right-sizing, and relocating in Vermont. Ben lives with his wife, Amy, and three children in Williston, Vermont. He can be reached at Ben@TransitionsVT.com or by calling directly at 802-355-6688. Visit his website at TransitionsVT.com.
Related Articles & Free Vermont Maturity Magazine Subscription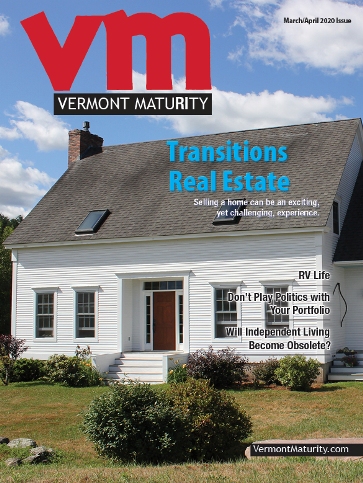 3 Inexpensive Things You Can Do to Increase the Selling Price of Your Home
Downsizing Your Home – What's Stopping You?
The Story of a Successful Transition to a Rightsized Home
Free Subscription to Vermont Maturity Magazine