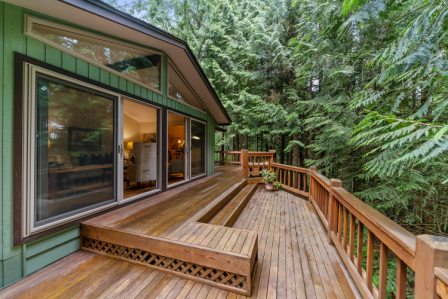 Your deck takes a lot of abuse from the elements. Rain, snow and the sun can work together to destroy your outside living space if left unchecked. It is extremely important to address wood decking problems as soon as they are observed. Wood decking problems left unchecked can lead to higher maintenance and home repair costs down the road.
Wood Deck Water Sealing
After building a new wood deck, it is important to seal it quickly with a stain, paint or water sealer. Even the hardest woods can quickly begin to experience the effects of nature's elements, such as rot, mildew and bleaching. By applying a protective layer to your wood decking, you can lock in its initial beauty and prolong the life of it.
A wood deck needs regular maintenance, and even though you may have applied a water sealant over the decking when you initially built it, you will need to apply additional coats every year or two. Before applying a new coat of paint, stain or deck water sealant, it is imperative that the deck be thoroughly washed and dried. Also make sure you have checked the weather forecast. The forecast should be free of rain for a couple of days, and the temperature should be at least 50 F when you apply a new coat of deck water sealant or paint.
Flaking Decks
With water sealants and paint, your deck could experience flaking. Before you apply a new coat of paint or decking water sealant, it is important that you remove all of the flaking paint or sealant first. Pressure washers can help, but they can damage the grain of the wood decking. It is best to use a scraper and elbow grease. Then lightly sand the decking prior to applying a new coat of paint or water sealant.
Fading or Bleached Wood Decking
If your mahogany decking is looking faded or bleached out, try using a wood cleaner to restore it to its original color. After restoring its original color, seal it with a clear water decking sealant. Alternatively, you can apply a stain that matches the original color of the wood.
Rotting Decking
Rotting decking is associated with water problems. Either the water sealant, paint or stain has failed prematurely or you have a water source that is causing water to stand regularly on the deck which can lead to rot and the infestation of carpenter ants and termites.
If there is deck rot, it is important to replace it to prevent a dangerous safety hazard. Remember to check the deck framing underneath it to make sure it is still structurally sound.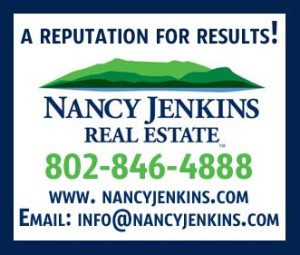 Deck Mold and Mildew
You also may need to wash your deck regularly with a fungicide solution that can prevent and eliminate mold and mildew. Decks located on the northern side of a home are frequently susceptible to mold and mildew as are decks that have gutters or roofs constantly spilling onto them. If water is running directly off the roof, you might consider installing gutters. Make sure gutters drain either through the deck or away from it.
With these few basic deck maintenance tips, you should be able to preserve the beauty and life of your wood decking for years to come. The most important thing to remember is that when a problem is observed, it should be addressed quickly. The effects of water damage can occur rapidly and lead to higher maintenance costs later. Keep in mind that a deck is an important asset to your home's value, so it is important to keep maintained.
This article was contributed by Mark Donovan.
Related Articles & Free Subscription
Creating an Outdoor Garden Room
Quick, Easy Fix-Ups To Make Your Home Look Better and Sell Faster
Turning Your Backyard Into a Resort
Free Subscription to Vermont Maturity Magazine