Combine being earth-friendly with some hi-technology, and you will have furniture from Vermont Woods Studios. This line of bedroom and living room furniture is made with the highest ecological standards, along with some whimsy:
Vermont Modern Bed
This handmade wood queen- or king-size bed frame has a solid footboard that stores a flat screen TV. Press a button on the remote and the TV is lifted up and out of the footboard. The bed is available in solid natural cherry, maple, oak or walnut hardwood to any specifications.
Modern Pop-Up TV-Media Console
This console features a sleek rounded front with high-end tambour doors that slide smoothly out of the way to reveal all the media equipment. With a touch of a button on the remote control, any flat-screen or plasma TV rises from the back of the entertainment center for easy viewing. Handmade from solid natural cherry, maple, oak or walnut, it also can be made to any specification.
Vermont Woods Studios is a group of world-class furniture makers that work independently from small studios scattered across Vermont. It is a community of eco-friendly artisans and environmentalists dedicated not only to beauty and quality in their craft, but also to the preservation of the environment.
Furniture is made with only premium solid hardwoods, primarily from the Green Mountains. Sometimes, they even use reclaimed barn wood materials from dismantled New England barns.
Vermont Woods Studios is committed to sustainable forest management principles, traditional techniques and natural finishes that highlight the inherent beauty of the wood.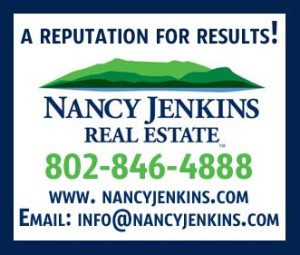 For more information, visit Vermontwoodsstudios.com.
Related Articles & Free Subscription
Friendly Furniture Can Give You a Lift
Simple Changes to Keep a Home Safe for Aging
Take a Meander Through Surprising Manchester
Free Subscription to Vermont Maturity Magazine