Redoing your kitchen cabinets and not sure what to do with the old ones?
Green Mountain Habitat for Humanity is starting a new initiative to raise money for affordable housing and keep reusable items out of the landfill.
The organization opened a Habitat ReStore earlier this month, selling donated used and new building materials and home goods.
"The main mission of the ReStore is to be able to build more affordable housing," said David Mullin, Green Mountain Habitat for Humanity executive director. "Right behind it is the environmental aspect—keeping tons, literally hundreds of thousands of tons, of material out of landfills."
Mullin said that approximately 20 percent of items going into landfills is building materials. The Habitat ReStore will take those unwanted materials, resell them at low prices and put the earnings directly toward local affordable housing projects.
Habitat is now looking for donations to fill the warehouse, including furniture, appliances, windows, home décor items—anything that would go in a home.
"Everything including the kitchen sink," Mullin said.
For example, Green Mountain Habitat recently received a donation of 800 gallons of Cabot stain, which it will sell at a discount of 50 to 80 percent.
There are approximately 750 Habitat ReStores nationwide. Vermont is one of two states to not yet have one.
"Habitat found that the ReStore idea was a great way to generate money for Habitat that we could put towards building more affordable homes in the community," Mullin said. Last year, Habitat ReStores nationwide brought in $77 million.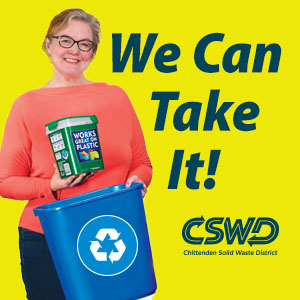 "We're really excited to have the first one in Vermont," Mullin said.
Mullin noted that the Habitat ReStore will not compete with other local resale stores, such as Goodwill, since it focuses on building supplies and home-related goods.
"We're not competing with (other resale stores), we're competing with the landfill," he said.
The Habitat ReStore is located at 528 Essex Road (Route 2A) in Williston. To schedule a time for Habitat workers to pick up your donation, call 922-5184.
This article was contributed by Stephanie Choate.
Related Articles & Free Subscription
3 Reasons Why Hiring Older Employees Is A Smart Decision
Choosing the Best Fish for the Planet and Your Health
Traveling Can Be Very Good for the Elderly
Free Subscription to Vermont Maturity Magazine