The Vermont Association of Area Agencies on Aging (V4A) announced that Mary Hayden of Barre, Vermont has been appointed as the new Executive Director. An experienced public sector and non-profit leader, Mary has served as the Development and Communications Director of Central Vermont Council on Aging, one of five area agencies on aging, for the past five years. Prior to that, Mary served ten years as a manager in the Vermont Judiciary overseeing family court advocacy programs for children and families. Her professional experience as an attorney and her passion for advocacy will be a great match for this role. Mary succeeds outgoing Executive Director, Janet Hunt who resigned from V4A in April 2021. Mary will assume her new responsibilities on July 19, 2021.
"I believe this is a critical time for the area agencies on aging and their partners in Vermont's aging network," said Hayden. "Vermonters, like all Americans, are living longer. A strong aging network in Vermont is critical to ensuring older Vermonters are not left behind without the resources needed to age with equality and dignity and to have a better life."
"We are delighted to bring someone of Mary's background, experience and passion for advocacy to this leadership role at the V4A. We have great confidence that she will advance our priorities on behalf of older adults throughout the aging network in Vermont, with energy and enthusiasm," said V4A Board President, Jane Catton.
V4A is an association representing Vermont's five not-for-profit Area Agencies on Aging providing a wide spectrum of services and supports for older Vermonters including those encountering a disability, to live in their homes and communities with dignity and good quality of life. Services include Meals on Wheels and Community Meals, Long-Term Care Coordination, Caregiver Programs, Medicare and Health Insurance Counseling and Education, Wellness Activities and Programs, and Information and Referrals for legal and mental health services and benefits such as housing, fuel, and 3SquaresVT. In partnership with state and federal agencies and the aging advocacy network in Vermont, V4A advocates for legislative policies, programs, and healthcare service delivery systems, which advance the well-being of older adults and individuals with disabilities.
To reach out to V4A, email Jane Catton at jcatton@agewell.org or call 802-662-5269. If you or a loved one need assistance, please call the Area Agencies on Aging Helpline at 800-642-5119.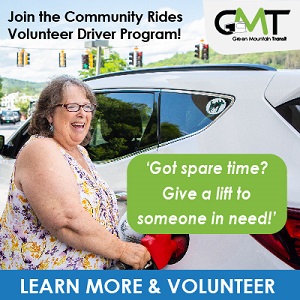 Related Articles & Free Vermont Maturity Subscription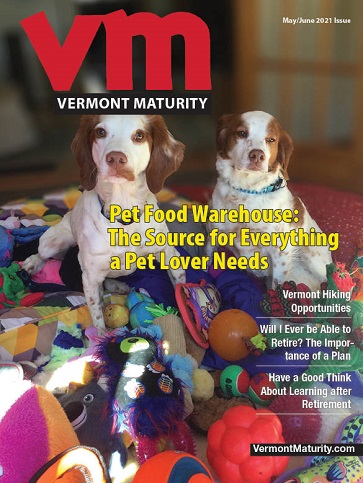 Age Well Announces National AmeriCorps Senior Companion Grant Award
Age Well Highlights 2 Board Members
Age Well Joins Month-Long March for Meals Celebration
Free Subscription to Vermont Maturity Magazine