Vermont State Parks offer a great way to get away without spending a lot of time or money. There are 52 state parks statewide, each with its own personality, setting and activities. And, there is a state park within a half hour drive of every Vermont town, so you don't have to spend a lot of time getting there.
You can visit a state park for the day for only $3 per person. A punch card is good for 10 park visits and costs $20. An individual season pass, good for any state park day use area all season long for one person is $25. A family pass can be purchased for $80 and permits up to eight people at a time in one vehicle and is good for any state park day use area, all season long.
Tent campsites start at $16 per night for up to four people. A three-sided wooden lean-to provides shelter and shade for a weatherproof stay and starts at $25 per night. If you're looking for a little more comfort, park cabins cost $46 per night and are nice for families with young children. And most luxurious are park cottages, fully furnished and outfitted rental houses located in some of Vermont's most beautiful locations. For more information, visit VTStateParks.com.
If you're not sure where to start, here are a couple of fun, theme-based ideas for a fun and easy getaway:
Bikes & Beaches: Grand Isle State Park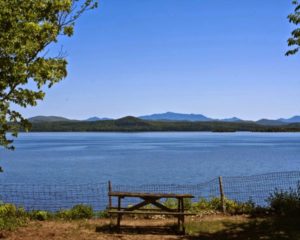 Located on the shores of Lake Champlain, Grand Isle State Park makes a great base camp for a fun-in-the-sun staycation in the Champlain Islands. The park offers tent, lean-to and cabin camping, boat launch with canoe and kayak rentals, a nature center with free interpretive programs, sweeping views of the lake and free Wi-Fi. During your stay, you can visit the sandy beaches of Alburg Dunes or Sand Bar State Park at no extra charge. You also might enjoy a concert at Knight Point State Park or Snow Farm Vineyard. Bring your bikes because the Islands have excellent riding with easy terrain and views of farms, fields and Lake Champlain. There are several recommended loop rides right from the park. And, of course, there are gorgeous Lake Champlain sunsets. Per-night pricing: tent sites $16 – $20; lean-tos $23 – $27; cabins $46 – $48.
Craft Brew & Hiking: Elmore State Park
When you choose Elmore State Park for your staycation, you can enjoy tent or lean-to camping, a sandy beach with boat rentals, a beautifully restored CCC-era beach house and great hiking right in the park. Choose the easy Mountain Brook Interpretive Trail, or hike up to Elmore Mountain Summit and climb the fire tower for spectacular, panoramic views. Something else to love about this park, there are five microbreweries within a half hour drive (Rock Art, Lost Nation, Crop Bistro and Trapp Family Lodge). Or, stop by the Ben & Jerry's factory in Waterbury. Also, Stowe is just a quick trip away if you'd like to shop, dine out or visit Mount Mansfield, Vermont's highest peak. Per-night pricing: tent sites $16 – $20; lean-tos $23-$27; cabins $46-$48.
Northeast Kingdom Wildlife Watching: Brighton State Park
If you like hearing loons at dusk, cruising back roads in search of moose, or working on your bird life list, Brighton is the place for you. There are two areas within Brighton State Park: the campground on sweet, small and scenic Spectacle Pond and the day use area with a sandy beach located on Island Pond. The park has tent, lean-to and cabin camping, canoe and kayak rentals, nature trails and interpretive programs.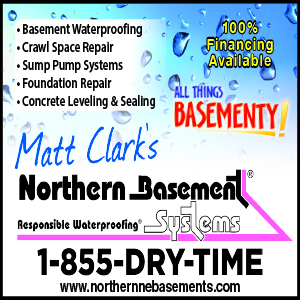 Wildlife lovers will want to spend a day at the Nulhegan Basin section of the Silvio O. Conte National Wildlife Refuge with 132,000 acres of wildlife habitat. Visitors can drive the refuge roads or hike backwoods trails. Common mammals include bear, fisher, coyote and moose. Bird species that are rare in other parts of Vermont, like gray jay, boreal chickadee and black-backed woodpecker, are frequently seen. Another great option for wildlife viewing is taking a leisurely paddle on the lazy Clyde River. If you don't have your own boat, or need help with a shuttle, several area outfitters provide this service. Per-night pricing: tent sites $16 – $20, lean-tos $23 – $27, cabins $46 – $48.
Information provided by Vermont State Parks.
Related Articles & Free Subscription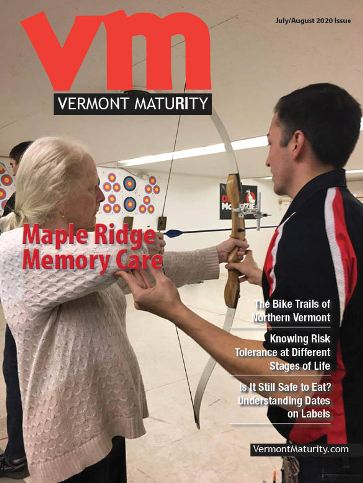 Enjoy an Outdoor Summer Staycation in Vermont
Free Subscription to Vermont Maturity Magazine