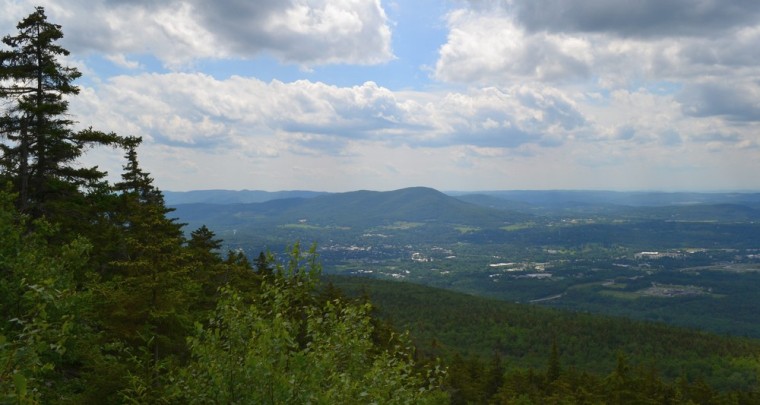 With mountains, forests and lakes stretching the length of the state, worldly adventurers see Vermont as a premier hiking destination. As a result, the Green Mountain State's many trails frequently become crowded during the state's brief summer, especially those paths that climb Camel's Hump, Mount Mansfield and Killington Mountain, where views stretch for miles and miles.
Luckily, quieter and less-visited trails are within easy reach. Instead of tackling Camel's Hump on a busy Saturday, why not climb its southerly neighbor, Mount Ethan Allen? As an alternative to hiking Mount Mansfield's alpine ridge, take the less beaten path through nearby Nebraska Notch. And on certain days, there's an excellent chance you'll have the quiet Taconic Mountain trails in Hubbardton to yourself.
The following hikes represent a list of 10 recommended destinations. Many more abound across the state, so get out and explore this summer!
Bald Mountain, Woodford
4.0 miles round trip, moderate difficulty
The hike up 2,857-foot B dald Mountain, located just outside Bennington, leads to some of the more distinctive viewpoints in southern Vermont. While the summit is no longer "bald," the views through stunted spruce trees create a wild environment. Bald Mountain sits on the edge of the vast Glastenbury Wilderness in the Green Mountain National Forest, one of the most remote places in Vermont. Views stretch north to Glastenbury Mountain and south towards Massachusetts's highest point, Mount Greylock.
The hike starts off Harbour Road in Woodford Hollow and climbs steadily up Bald Mountain's eastern slope. Much of the trail follows old forest roads, ending at the West Ridge Trail. Travelers may follow this trail further north for 0.1 miles for more views. Also of interest at the summit is the mountain's unusually chalk-white rocks spread throughout. Hikers may also take a longer route to Bald Mountain from Bennington.
Hamilton Falls, Jamaica State Park
6.0 miles round trip, easy-to-moderate difficulty
A trip to Jamaica State Park is not to be missed when visiting southern Vermont. Hikers have an extensive array of trails to choose from, including the wide West River Trail and the challenging Overlook Trail. But the long and scenic hike to Hamilton Falls remains a favorite for park visitors.
The journey to the falls begins in the state park on the West River Trail, which is often used by hikers and mountain bikers alike. Follow this flat and open trail along the river (frequented by whitewater kayakers during the spring months) for 1.9 miles. The Hamilton Falls Trail leaves on the right and climbs moderately 1.1 miles to the falls. Visitors should plan on spending plenty of time exploring one of Vermont's highest and most scenic waterfalls.
Hubbardton trails, Hubbardton
1.2 mile or 2.3 mile loops, easy to moderate difficulty
Nestled in the Taconic Mountains and located only minutes from the historic Hubbardton Battlefield, these hikes offer a surprising amount of variety in a relatively small area. Hikers can choose from various loop options, with destinations that include a Japanese garden, a high waterfall, a narrow canyon, a series of boulder caves and views from the surrounding hills.
A 1.2-to-2.0 mile loop brings hikers through the Japanese Garden and up Mount Zion Major, a low hill with good views of the lower Champlain Valley. A side trip takes hikers through a maze of boulder caves. Nearby, travelers can take a longer, 2.3-mile route to a series of waterfalls through a cool, narrow canyon. Visitors often explore both hikes in one day. All trails, found off Hubbardton's St. John Road, are located on private property, so please be respectful of the land.
Mount Ethan Allen, Huntington
6.4 miles round trip, moderate-to-strenuous difficulty
Situated just south of iconic Camel's Hump along the Long Trail, 3,688-foot Mount Ethan Allen receives light visitation in comparison. While hundreds, and sometimes thousands, of people flock to Camel's Hump's rocky summit during a sunny weekend, you might have the views from Mount Ethan Allen all to yourself.
Take the Forest City Trail from the Camel's Hump parking area in Huntington and follow it to the Long Trail junction at Montclair Glen Lodge, an overnight shelter. Then follow the Long Trail south as it steeply climbs to the summit's view points. Hikers can also access the peak from the Duxbury trail system. It's best to arrive at either trailhead early since the parking lots often fill quickly with Camel's Hump day trippers.
Osmore Pond, Groton State Forest
1.8 miles round trip, easy difficulty
For those that enjoy a little history with their hiking, there's the Osmore Pond Loop Trail in Groton State Forest. The beginning of the hike passes through the remains of a Civilian Conservation Corps camp used by the 1930s work groups to build roads and trails in the surrounding area.
The hike, which starts at the New Discovery Campground off Vermont 232, easily circles the pond with pleasant vistas sprinkled throughout the wooded shoreline. Hikers can add an extra mile to their day and climb Big Deer Mountain (1,922 feet) for views toward Lake Groton.
Mount Worcester, Worcester
5.0 miles round trip, moderate difficulty
Located east of the popular Green Mountain summits, the Worcester Mountains receive far fewer visitors. Many that do hike in the range choose the easily accessible Hunger Mountain in Waterbury Center. Mount Worcester (3,293 feet), found just north, features comparable views in a quieter setting.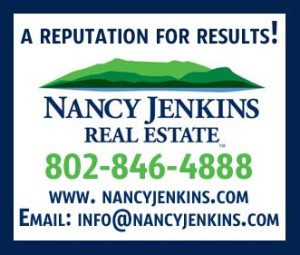 The Worcester Mountain Trail starts off Hampshire Hill Road, which is reached after traveling a series of back roads. The path begins a steady, moderate climb up Mount Worcester's eastern flank. After a steady climb, hikers reach the open, rocky summit of Mount Worcester and its broad views.
Nebraska Notch, Stowe
4.0-to-5.0 miles round trip, easy-to-moderate difficulty
While others are tackling beautiful and crowded Mount Mansfield, only a few venture into wild Nebraska Notch on the Lake Mansfield Trail, found just south of Vermont's highest peak. The trail passes a scenic lake, waterfall, and beaver clearing before climbing to interesting views at Taylor Lodge.
The hike begins at the private Lake Mansfield Trout Club off Nebraska Valley Road. The trail skirts the club before following an old logging road through hardwood forests. The trail then climbs steadily, passing a set of waterfalls before entering a wide beaver-cleared area at the base of several cliffs. After a short distance, the trail reaches Taylor Lodge at its junction with the Long Trail. Continue on the Long Trail north to reach the height of Nebraska Notch.
Laraway Mountain, Belvidere
3.6 miles round trip, moderate difficulty
Primarily visited by Long Trail thru-hikers, this unique mountain features excellent views west and south toward the Champlain Valley and Mount Mansfield. The trail also passes a series of interesting cliffs and rock slabs hidden in the forest.
Hikers should take Codding Hollow Road from Vermont 109, parking at a small lot where the Long Trail crosses the rough, dirt track. Following the Long Trail north as it climbs 2,723-foot Laraway Mountain, the trail eventually reaches a series of long rock slabs, with high cliffs jutting above the trail. The hike soon reaches a wide (and sometimes windy) vista. Hikers can continue on the Long Trail to visit the tree-covered Laraway Mountain summit, or stay and enjoy the northern Vermont views.
Bluff Mountain, Island Pond
3.2 miles round trip, moderate-to-strenuous difficulty
Way up in the Northeast Kingdom sits this hill overlooking Island Pond and its village. The Bluff Mountain Loop Trail is familiar to those that live in the region, but hardly frequented by those outside the area. The trail is moderately difficult, with some steep stretches near the excellent viewpoints.
The trail starts near Island Pond's village center, just off Mountain Street. The first mile climbs easily through the woods before reaching a junction: the left route (Lookout Trail) climbs quite steeply with the help of ladders up bare ledges; the right-hand path (Bluff Mountain Trail) heads up the mountain on a less-steep route. Both trails end at a viewpoint overlooking Island Pond and beyond into the Nulhegan Basin.
Missisquoi National Wildlife Refuge, Swanton
1.5 miles round trip, easy difficulty
The Missisquoi National Wildlife Refuge, Vermont's famous "swamp," is better known to boaters and kayakers than hikers. But there are two easy trails worth exploring, especially during wildlife migration seasons.
Both the Maquam Creek and Black Creek trails start at the refuge's visitor center just off Vermont 78. The hikes cross the swampy area on several footbridges and boardwalks, offering many views of this northern delta. A quick walk through Missisquoi National Wildlife Refuge will bring you to one of the most unusual habitats in the state.
This article was contributed by Tim Simard.
Related Articles & Free Subscription
Little Known Treasures in Central Vermont
Staycations at Vermont State Parks
Vermont State Parks: Top 5 Views
Free Subscription to Vermont Maturity Magazine