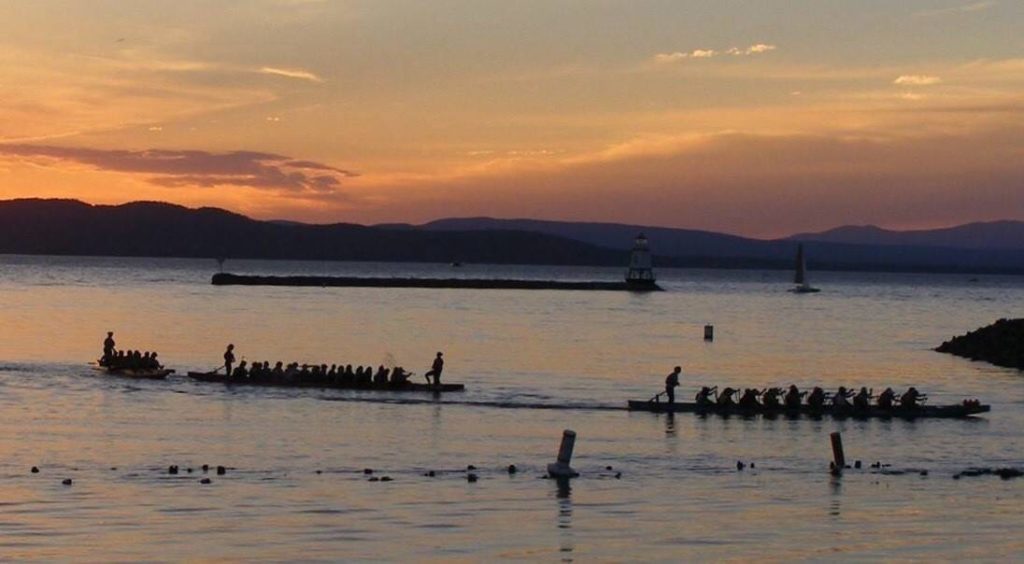 Paul Cucinelli is proud to be a Dragonheart Vermont Sister. The 66-year-old South Hero man will be the only male on a boat crewed by Vermont breast cancer survivors competing in the World Club Crew Championships in Hong Kong in July. More than 200 teams from across the world will compete in 200, 500 and 2,000 meter races, which will take place in front of at least 50,000 cheering spectators.
Paul's Story
Cucinelli was teaching counter-terrorism for the U.S. State Department in Brussels in 2003 when he began having difficulty walking up the hill from the Old Town to the New Town. Thinking he was out of shape, he immediately jumped on a treadmill and afterwards, while showering, he noticed a tiny hard lump in his right breast. He had a physical already scheduled for his return to the U.S., so he pointed out the lump to his doctor, who believed it was just a fat deposit from hormonal changes. To be safe, he still made an appointment for Cucinelli at the Breast Care Center, where a biopsy was performed. Several days later, the surgeon called, but Cucinelli didn't pick up so he left a message. However, when the surgeon called again the next morning, Cucinelli realized there was a problem. "Doctors don't call on Saturday mornings," he noted wryly.
On Monday morning, Cucinelli was back in the doctor's office, discussing the various ways to deal with what was found to be a malignant tumor. He opted for a lumpectomy and 42 sessions of radiation therapy, choosing not to undergo chemotherapy because while serving as the Chief of Police in Northfield, he needed four stents put in his heart after a fight with a heroin addict who tried to stab him. Subsequently, Cucinelli underwent open heart surgery. "All of that within a six month period," he said. "But here I am laughing and having a good time."
Linda Dyer of Bolton introduced Vermonters to the sport of dragon boating in 2004. Dragonheart Vermont now has 155 members spread out over several teams, each with 20 paddlers sitting side by side in 41-foot long boats, following the beat set by the boat's drummer. Cucinelli met Dyer that first year during a rally on the waterfront. He purchased a pink bracelet that says "awaken the dragon," which he continues to wear. When he told Dyer he was a breast cancer survivor, she asked him to join the dragon boat team. Unfortunately, Cucinelli's job as an auxiliary trooper on the lake didn't allow him the time to do so, although he was able to watch the paddlers in action and kept in touch with Dyer. Last summer, he finally had the opportunity to join the group.
As a novice paddler, Cucinelli started on a secondary team, but Coach John Dyer believed he was a natural at the sport and that his strength would be beneficial for the "engine room," (the center of the boat) so he was soon drafted for the main team.
Linda Dyer wanted to change the name of the boat from Dragonheart Vermont Sisters to be more inclusive, but Cucinelli wouldn't hear of it. "I wanted to be a sister," he said. "These ladies are so incredibly strong and courageous. Everyone needs a big brother and this way I can be a big brother and a sister at the same time. I'm so thrilled to be part of this incredibly accepting community. It's very heartwarming."
In preparing for the Club Crew World Championship, Cucinelli spent a week in Melbourne, Fla. training with his "sisters." The group worked hard, training twice a day for 90 minutes at a time. "It was fabulous," said Cucinelli, "tiring, but fabulous and well worth the effort. Everyone is a breast cancer survivor so there is no pity."
In his work with the State Department, Cucinelli travelled to 30 countries, but he's never been to Asia. He hopes to spend some of his time in Hong Kong soaking up the culture. He doesn't mind the fact that he's going to be a distinct minority in the breast cancer division, although he has heard anecdotally that one of the Canadian teams has two male survivors.
Cucinelli has only met two other male breast cancer survivors in Vermont. He is very open about being a survivor and hopes this honesty will help others learn about the disease. He remembers speaking to a nursing class at Norwich and being approached afterwards by a man who said he had not been able to talk about the disease for two years, but now realized there was nothing wrong with letting people know. "You just brought me out of the closet," he told Cucinelli.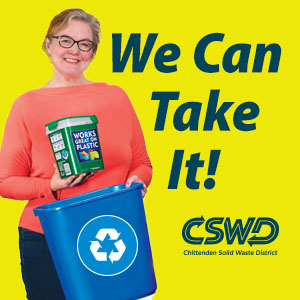 In addition to his work with Dragonheart Vermont, Cucinelli is active in Making Strides against Breast Cancer, which sponsors annual walks in Chittenden and Rutland counties. He also takes part in an annual fashion show where all the models are breast cancer survivors.
Cucinelli said what he loves about dragon boat racing is the camaraderie. "We understand where we've been," he said. "We've all been through some phase of breast cancer, but when we come together as a team, we're there to support one another and have a good time. It's a life changer."
Cucinelli noted that some paddlers were never athletic before they began the sport, but have become committed members of the team and true athletes. "If you splash somebody or clang paddles, there's no need for apologies," he said. "This is what happens and you move on, just like with breast cancer. You have bad days, but there is a light at the end of the tunnel. Win, lose or draw, we'll all get there together and that's the most important thing."
This article was contributed by Phyl Newbeck.
Related Articles & Free Subscription
Hold the Salt—Five Freshwater Havens for a Lakeside Retirement Overseas
Free Subscription to Vermont Maturity Magazine