AARP Vermont State Director Greg Marchildon presented some 13,395 petitions signed by Vermonters calling for Congress to act now and stop unfair drug prices. AARP has called for fair drug prices for years and supports legislation that passed the House in November, which would allow Medicare to negotiate drug prices, put a cap on out-of-pocket costs that older adults pay for their prescription drugs and impose penalties on drug companies that raise prices faster than the rate of inflation.
"Americans are fed up with paying three times what people in other countries pay for the same drugs. More than four million people across the country, including 13,395 here in Vermont, are joining AARP to demand lower prices for prescription drugs," said Marchildon. "There will never be a better time to lower drug prices than the historic opportunity in front of Congress. Now it's time to get it done!"
Lowering prescription drug prices has widespread support among voters, regardless of their party affiliation. An AARP survey of voters found that strong majorities of voters want Congress to act on the issue, with 70% saying it is very important. The survey also found that 87% of voters support allowing Medicare to negotiate prescription drug prices.
More information about AARP's Fair Drug Prices campaign can be found at aarp.org/rx.
Related Articles & Free Vermont Maturity Subscription Sign Up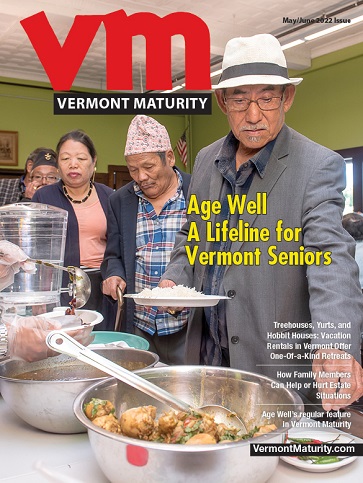 Cheeks Concierge Aesthetics Company Profile
Curious About CBD? Here's What it Can and Cannot Do for You
Zen Valley CBD Company Profile