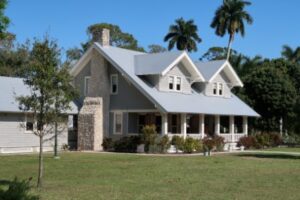 Trying to sell your home? There are many small fixer-uppers and a few large overhauls you can do to make your house stand out from the rest. Here are a few tips on how to get your home sold quickly.
Easy Fixer-Uppers
The first thing you should take care of is curb appeal, i.e., how your house looks from the street. Getting buyers inside the house is half the battle, according to Sandi Forgey, a real estate agent and a tax accountant. "People can't see past a bad curb appeal. The inside of your house may be awesome, but no one will know if the curb appeal doesn't draw buyers in."
Luckily, curb appeal is a cheap and easy fix. Forgey recommends cleaning up your yard, trimming bushes, planting flowers, power washing and, if needed, adding fresh paint or an attractive new door. "Take care of all the things that make the front of your house look appealing to someone, and make them feel as if they want to come inside and see what else is in there."
Congratulations, your perfect curb appeal has attracted potential buyers to step inside your home. "The next thing you need to do as the homeowner — so people aren't turned off the moment they step inside your front door — is to declutter your house," Forgey says. "You need to get rid of all the junk. And don't just put it in the closet; put it in a storage. Rent a Pod; rent storage space; do a yard sale."
Decluttering your home also includes taking down all of your family photographs. "If you leave all your photos and your personal items in the house, it makes it harder for potential buyers to visualize their families and their things in the house," Forgey says.
If you need help decluttering and organizing your home, you may want to consider hiring a stager, Forgey advises. "Stagers don't have to use their own furniture. They can come in and just spend a couple of hours giving you advice on how to move around your own furniture and declutter. So you are only paying for an hour or two of consultation, not paying for their furniture, and it can make a huge impact on your house," she says.
When selling your home, keep in mind that first impressions are everything. Clean the carpets; change the burned-out light bulbs; fix anything that is broken. "If people are looking at your house and there are all these easy fixes that haven't been taken care of, they are going to think that you haven't properly cared for your house," Forgey says. "The buyer will wonder what else is hiding in the closet. If the easy stuff isn't fixed, what big problems haven't been taken care of? On the contrary, if they see that everything is in good condition, it makes them feel comfortable."
Neutral paint color also helps attract and comfort potential buyers. "I sold a house once that had very cool, eclectic purple paint on one wall," Forgey says. "But the sellers lost many potential buyers because they just couldn't see past that purple paint. They couldn't visualize the house in another color. Painting is one of the easier and cheaper things to take care of, so you should fix it before buyers come in."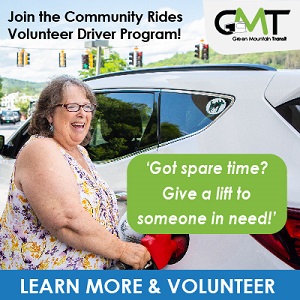 Big Overhauls
People don't want to spend extra money fixing up a house after they buy it. To keep potential buyers interested in your home, especially in today's struggling housing market, it may be worth it to spend some cash updating it. Most buyers are interested in renovated kitchens and bathrooms. "If you have the money to completely renovate these rooms, that's great," Forgey says. "But don't overlook what new floors and painted cabinets can do to update the look of your kitchen and bathroom." Instead, she recommends spending the big bucks on making functional changes to the home, such as replacing an old roof and windows, bringing in hardwood floors, updating to central heating and air conditioning and upgrading your plumbing.
Ultimately, Forgey says, the most important thing to keep in mind when you go to sell your house is that you have to disengage yourself from the emotional connection you have with your home. "It's no longer your house; it's a commodity that you are selling," she says. "You may love it the way it is, but once you make that decision to sell it, you need to change your focus to: 'This is not my house anymore. How do I get it to a place where other people will like it?'"
This article was contributed by Katie Langrock.
Related Articles & Free Subscription
Insider Tips to Boost Curb Appeal for your Home
Quick, Easy Fix-Ups To Make Your Home Look Better and Sell Faster
Turning Your Backyard Into a Resort
Free Subscription to Vermont Maturity Magazine